With the Shazam 2 release date being closer than ever, Zachary Levi, who plays the young superhero in the DC movie, explained in an interview with SFX Magazine (via GamesRadar) how his superhero movie protagonist can be likened to a certain MCU character…
"I love that we get to be the most subversive of all the DC characters, almost like the Deadpool of DC," he explained. "Deadpool gets to sit outside of it and comment on it all and have fun with it all – obviously in a more R-rated, mature way. We do the same thing, just a little more family-friendly!"
Like the X-Men character, Billy Batson doesn't mince his words and provides a lighthearted sense of comedy. But unlike Wade Wilson, Batson is still a teen underneath the super-bravado. Striking the balance with a child character in an adult's body can be challenging, with Levi explaining: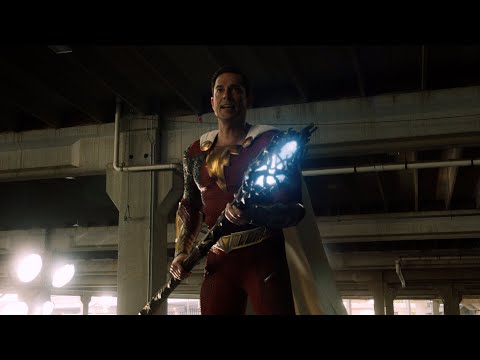 "Quite frankly he's one of the most interesting and entertaining characters in comicdom, because most heroes are adults and they're mature and they're brooding and all of these things," he explains. "Very few of them get to balance that with the fact that they're actually a kid and they're still learning how to drive, let alone be a superhero. That paradox creates such a really fun, interesting, enjoyable sandbox to play in."
As one of the last new movies of the DCEU, after you're done with Shazam 2, look ahead with us to the new DC slate starting with Chapter 1 Gods and Monsters.