Ben Stiller has made some great comedy movies in his time, but one stands out in particular. Tropic Thunder, an action movie satire directed by Stiller, makes some controversial choices, but the filmmaker stands behind the film.
A fan tweeted at Stiller to tell him not to shy away from defending the production, to which the director simply added he has no regrets. "I make no apologies for Tropic Thunder," he said on Twitter. "Don't know who told you that. It's always been a controversial movie since when we opened. Proud of it and the work everyone did on it."
The fan responds where a 2018 tweet from Stiller about the thriller movie, where he points out there was a boycott on the original release and says he made an apology at the time. Perhaps his attitude has changed in the interim.
"Actually, Tropic Thunder was boycotted ten years ago when it came out, and I apologised then," Stiller said in 2018. "It was always meant to make fun of actors trying to do anything to win awards."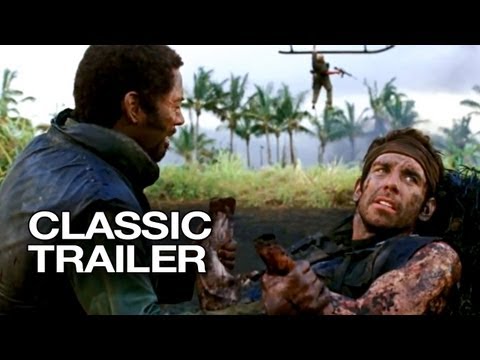 The adventure movie follows a group of stars, played by Robert Downey Jnr, Jack Black, and more, who try to film something on location before being targeted by an actual militia in Southeast Asia. Of the many obscene jokes is Downey Jnr's character Kirk Lazarus getting surgery to darken his skin, essentially wearing blackface, something that's remained a questionable choice, even if it's satire.
Alas, it exists, and Stiller has no shame. Currently, he's producing and directing the sci-fi series Severance. You can find out more about the Apple TV show in our Severance season 2 guide, and our new movies list will keep you up to date on what's going down on the big screen.