If you have any form of social media, you will be aware that the Barbie press tour is in full swing and has been a delight at every turn. There's Margot Robbie's Barbie-inspired outfits, the Malibu Barbie Dream House, and Ryan Gosling channeling 'Kenergy' in every red carpet interview.
Ever since Gosling was cast as Ken, the Oscar-nominated actor has taken the role extremely seriously. He's gone Full Method, and has embraced the Ken philosophy as a lifestyle. While Gosling was promoting action movie The Gray Man in July 2022, people only wanted to talk to him about Ken.
As seen here in Variety; "Finally, it's happening. This has been coming my whole life… I felt like I was seeing myself. I felt seen. I think a lot of Kens will feel seen when they see this. Gotta do it for the Kens. Nobody plays with the Kens." And in Vanity Fair; "I've waited my whole life to look like this. I hope this starts a Ken-ergy movement. The Ken-ergy is going to be alive and well."
In a recent press event in Canada ahead of the Barbie movie release, Gosling and his co-star Simu Liu (who are both Canadian) were the focus of the red carpet camera flashes. They even rebranded Canada as 'Kenada' for the event. When asked by a reporter how to harness Kenergy, Gosling replied; "It's there the whole time. You've got it so strong, I can feel it right now. Look no further; you are Kenough."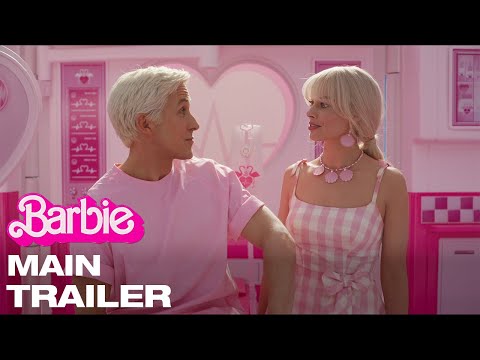 For those skeptical that Gosling was the wrong man for the job because he's too 'serious' or too 'old,' those doubts have been blown out of the water by the Blade Runner actor's commitment to the character and the movie. Barbie will be out on July 21, the same day as Christopher Nolan's Oppenheimer, and people are already planning their double-bills.
Check out our guide to the best comedy movies and the best rom coms.