Tite Kubo's companion series to the Bleach manga, entitled Burn the Witch, is reportedly getting its own anime series, according to leaks that have appeared on Twitter. The Burn the Witch one-shot, first published in 2018, was adapted into an anime movie in 2020. This will reportedly be a new anime adaptation, independent of the previous film.
One more chapters of the Burn of the Witch manga were released, it was revealed to be in continuity with Bleach, but takes place on the other side of the world. Tite Kubo is making some kind of announcement on May 28, which of course could be regarding this Burn the Witch anime, but could be about more parts of Thousand-Year Blood War.
The story of Bleach is a fantasy horror anime that follows the adventures of Ichigo Kurosaki after he obtains the powers of a Soul Reaper – a death personification similar to the Grim Reaper. His newfound powers force him to take on the duties of defending humans from evil spirits and guiding departed souls to the afterlife.
The story of Burn the Witch takes place in the Bleach universe and follows two witches, Noel Niihashi and Ninny Spangcole, working for the Western Branch of Soul Society, located in Reverse London.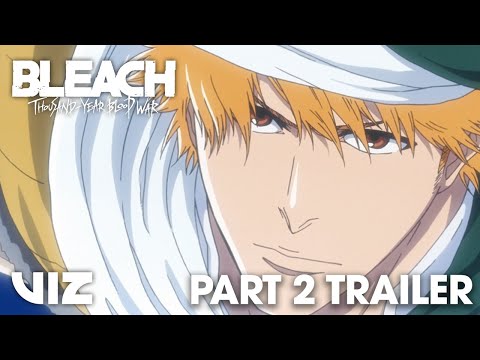 The Burn the Witch manga contains 'Front London' and 'Reverse London' which is a hidden underworld populated by dragons. The Phone Gate or Coin Gate allows travel between the two Londons. People in Reverse London are fully aware of Front London, but those in Front London largely believe that Reverse London is a myth. This sounds as though it would make a fantastic fantasy series.
While we wait to find out if a Burn the Witch anime series is happening, check out our guide to the best animated series.