If Christopher Nolan's Oppenheimer is about anything – it's about how the personal intersects with world-changing decisions regarding politics and war. A chief example of this is how the Los Alamos location was chosen for the Manhattan Project – because it was a favorite place from Oppenheimer's childhood. Another is how Lewis Strauss pursued Oppenheimer's downfall for years because he was publicly embarrassed by him one time.
Surprisingly, despite the level of precision and control the director usually exerts on Christopher Nolan movies, there was some improvisation on set in Oppenheimer. This is because he and Cillian Murphy were so wrapped up in the titular character, that Nolan had little time to develop the others. The script was even written in first-person, from Oppenheimer's perspective. Therefore, Nolan encouraged the other actors to do their own research into their characters and bring it to set.
As he told the New York Times on July 20, "[The actors] had tons of homework to do. They did their own research, which isn't something I'd ever really been able to do in the past. For example, with the scene in the classroom with all the scientists, we were able to improvise the discussion. The script is there, but they could come into it with passion and knowledge based on all of their own learning."*
Nolan continued; "It was a continual process of surprise….this is a story where people's behavior, political or personal, is riddled with ambiguities. For example, there's a moment where James Remar, who played [Henry L. Stimson, Truman's secretary of war], kept talking to me about how he learned that Stimson and his wife had honeymooned in Kyoto."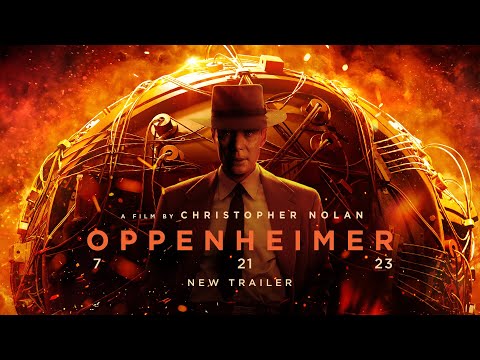 Remar added the line about honeymooning in Kyoto while they were shooting the scene, and the other actors in the room were unaware he was going to say it. "That was one of the reasons that Stimson took Kyoto off the list to be bombed. [I told Remar to] 'just add that.' It's a fantastically exciting moment where no one in the room knows how to react."
The "honeymooning in Kyoto" line is one of the most important in the film, because it demonstrates a remote military target becoming personal, and having a human face applied to it.
Oppenheimer is still in movie theaters and is expanding its run in 70 mm IMAX cinemas due to demand. It's close to overtaking Mission Impossible 7 and Ant-Man 3 at the box office. Check out our guide to the best war movies and the best drama movies.
*Some of Christopher Nolan's comments were condensed.