Saela Davis and Anna Rose Holmer's bleak drama movie begins with a young man being found dead just off the coast of a fishing town in Ireland, and yet that isn't the darkest thing that lurks in these waters. At the funeral, Brian (Paul Mescal) makes a surprise return home, welcomed by his doting mother, Aileen (Emily Watson).
Brian had been off in Australia for some time, offering little explanation for the sudden reappearance beyond wanting to restart the family business of oyster farming. Aileen's only happy to have him back, but her husband Conlon and Brian's sister Erin are suspicious.
Their wariness hangs in the air during Brian's re-integration into the small village, and eventually that gut feeling is proven right. The thriller movie's screenplay, written by Shane Crowley, is wilfully slow and perceptive, painfully so on occasion, building Brian and Aileen's relationship only to have it implode.
The prodigal son inspires Aileen to get dressed up for a night out down the local. While enjoying some traditional music and drinks, Brian sets his eyes on a former lover, Sarah. Aileen leaves them to it, waking up the next day to a call from the police that a complaint's been made. She covers for her child, almost on reflex, but the victim's a co-worker at the seafood factory, spurring some ruthless self-reflection.
Coming out post-Aftersun, Mescal is almost certainly the main draw for many, but it's Watson's performance that drives God's Creatures. At first, Aileen's naïve, looking past the questions surrounding Brian's sudden excursion back to the Emerald Isle. Her smile sticks out against the dull gray weather and brown pub ambiance.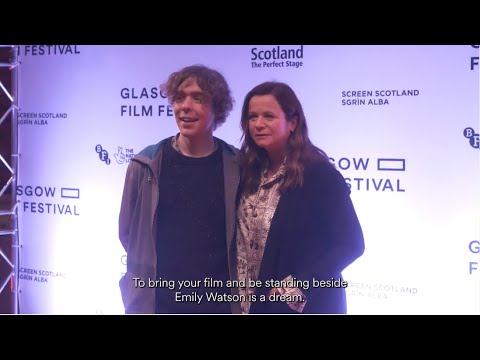 Something isn't right about this scenario, and Brian's at the centre. Why would he come back, just like that, to wrestle a meagre living harvesting shellfish when he had the freedom he clearly desired? We're told he didn't keep in touch after leaving, and we never hear anything more about his life across the world.
The cognitive dissonance of Aileen understanding her adult son creates palpable tension. Watson lets Aileen's disgust out in drips, in idle stares at Brian while she contemplates the kind of person her child is now. The culture supports him – men joke about the incident, ostracising the victim. Realising she's part of the problem induces a heavy, silent guilt, inexpressible in its magnitude.
God's Creatures has an almost rudimentary feeling to the way it focuses on the mother-son bond. Even when Aileen confronts Brian, it's no loud or brash argument. But that's the point, because it wasn't her that was victimised, and these scenarios don't leave much room for closure. This comes at the narrative from the bystander's perspective, and the direction from Holmer and Davis impresses that feeling of complicity.
We have to watch Sarah be pushed aside and belittled. Regardless of Aileen's actions, that community makes their bias loud and clear. This behaviour rarely happens in isolation, and Brian doesn't have much remorse – why would he when surrounded by his pals? God's Creatures derives its title from a line in the film, where someone finds comfort in being part of some almighty plan. Their faith is misplaced, in a higher power and in other people.
God's Creatures review
Paul Mescal shows his darker side in a slow, psychological chiller.