With its alumni ranging from pop sensation Lady Gaga to horror movie icon Kathy Bates, American Horror Story has always been ambitious in its casting. But the horror series' casting for its latest season, subtitled Delicate, has sparked debate.
With Kim Kardashian confirming that she had joined the cast in a cryptic Instagram post, Patti LuPone, who had previously starred in two seasons of American Horror Story, made her thoughts clear during an appearance on Watch What Happens Live With Andy Cohen. As part of an ongoing segment subtitled 'Do! They! Give A Damn!?,' LuPone, who is known for starring in some of the best musicals of all time, was asked if she "gave a damn" about Kardashian's casting.
"Yes, I do!" she admitted, before adding, "No, I don't [like it]." LuPone then confirmed to Cohen that she was concerned about a "non-actor" taking on an acting role, saying, "Excuse me, excuse me, Kim, you know, what are you doing with your life?"
"Don't get on the stage, Mrs. Worthington," she added, referencing the 1935 Noel Coward song of the same name. In the song, the titular Mrs. Worthington pushes her daughter to be a performer despite the daughter being described lyrically as someone who can "neither sing nor dance."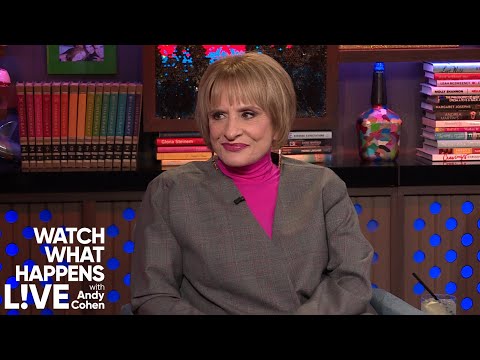 Alongside her various reality TV appearances, Kardashian has previously appeared in comedy movies like Disaster Movie and Confessions of a Marriage Counselor. She also lent her voice to 2021 family movie Paw Patrol: The Movie. While we wait for American Horror Story season 12, stay spooked with our guides to the best body horror movies and best slasher movies.