The two leading stars of Yellowstone 1883, a prequel to the main Yellowstone series, spent their real wedding anniversary together in a "pretty intense" way. Whether it's in 1883, 1923, or the TV series that's responsible for them all, the members of Taylor Sheridan's ever-growing Yellowstone cast have to be committed to realism.
In the main show, almost every actor had to take part in Sheridan's cowboy camp to get them comfortable being on horses and being out in the wilderness. In 1883 it's no different, and being shot largely on location the cast of one of the franchise's best drama series had to endure some pretty challenging moments, including real-life couple Tim McGraw and Faith Hill, who star as James Dillard Dutton and Margaret Dutton in the 1883 cast.
In fact, even on their 25th wedding anniversary, the couple were up in the early hours of the morning, getting muddy and wet. Speaking with Yahoo, the couple reflected on the experience.
"We probably shot six days a week for six months doing 12-14 hour days," said McGraw. "We were in the elements the entire time, always on horseback and everything was physical."
Talking about one moment in specifically, he continued, "Faith [Hill] was driving a wagon the entire time. One particular time, she's driving a wagon across a river at four o'clock in the morning at 38 degrees and I'm swimming a horse right alongside her. That happened to be our 25th wedding anniversary."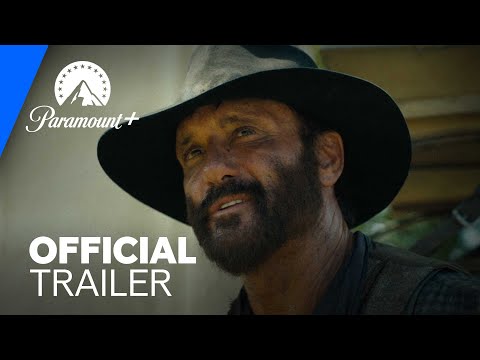 Coming in with her own perspective, Hill added, ""It was pretty intense at 4AM, driving across a river in a wagon. That was quite something."
Even though it doesn't sound like the most glamorous (or romantic) way to celebrate the occasion, McGraw explained that the sacrifice was made so the series could be "authentic down to every little detail," which is something that translates onto the screen itself.
1883 is the 'grittiest' of all the Yellowstone series so far as it follows the lives of the pioneers who claimed the land on the Western frontier of modern America. And, as we say in our guide to the Yellowstone series ranked, 1883 is the best of the three shows so far. So Tim McGraw and Faith Hill can rest easy knowing that despite having a fairly miserable wedding anniversary, it really all did pay off.
For more on Yellowstone, take a look at our guide to the return of the show with this Yellowstone season 5 part 2 release date explainer. Or, learn more about all the spin offs with our guides to the 6666 release date, the 1923 season 2 release date, and the Lawmen Bass Reeves release date. Meanwhile, Tom Hanks' new movie is a secret Yellowstone reunion.
You can also see our picks for the best TV series of all time, the best Paramount Plus shows, and learn what's new on Paramount Plus this month.