It's not often that you refer to someone you love as a cockroach. But for Yellowstone cast member Kelly Reilly, that's a word she is happy to apply to Beth Dutton. The Yellowstone world is as complicated as you'd expect from one of the best TV series out there, and Beth is as layered as these characters can get.
Beth is the epitome of an anti-hero, doing terrible things in the name of her family. There's a reason Reilly ranks highly in any list of the best actors in the Yellowstone cast. Audiences love a bit of darkness.
That's an opinion the actor shares, telling Esquire that she really appreciates Beth as a role of rare complexity for a woman to play – even if she does compare her to a cockroach.
Reilly said: "In a way, we get to live out this fantasy with Beth because she says and does things that we would never dream or dare to do because you're sane, hopefully more socially functional human beings and actually you're a real person. Beth is fictional, right?
"We have artistic license. Beth has nine lives. She's a cockroach. She should never have survived that bomb. She's like a little superhero without the cape; she's just never going to die until she's probably an old lady, hopefully peacefully."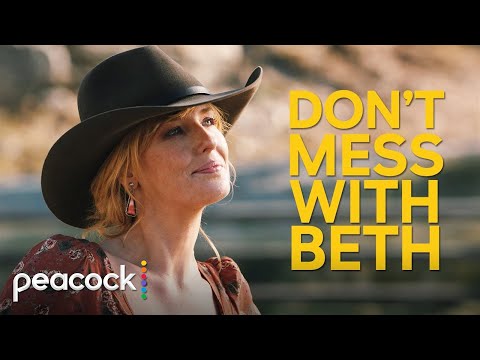 Things have certainly been dicey for Beth throughout Yellowstone, including that bomb in her office at the end of the third season. She's not a character who's afraid of putting herself in peril for the good of the family. Or just for revenge, to be honest.
You can keep up with the character's future with a Paramount Plus subscription, and we can help you out on that front…
For more from Reilly, find out why her new thriller is dominating the Netflix top 10. And we've got plenty more from the Yellowstone ranch, including the reason Kevin Costner loves Westerns and why we changed our mind about the Yellowstone movie.
You can keep up to date with the increasingly tangled future of the Yellowstone timeline with our guides to the 1923 season 2 release date, the 6666 release date, and the Yellowstone season 5 part 2 release date.