As Beth Dutton, Kelly Reilly is the feisty heart of Yellowstone. But she's made it clear that there's one Yellowstone character in particular with whom Beth's heart truly belongs to — and that's her husband, Rip Wheeler.
"I think soulmates is a great way to describe them," the Yellowstone cast member explained [via Awards Daily]. "I couldn't agree more. I feel like when they met when they were kids, both broken, and it was done." Throughout the turbulent Yellowstone timeline, Beth's love for Rip has remained steadfast — and according to Reilly, that's an integral part of the drama series' DNA.
"I think that they fell in love that young and they have just been each others' world ever since," she said. "It took her a while to allow herself to be in love with him that way. His devotion to her, the way he lets her be who she is but adores her, I think that gives her every safety. There's something about that."
We'll have to wait until the Yellowstone season 5 part 2 release date to see how things end up between Rip and Beth. Still, as the critical tide toward the TV series changed, Reilly emphasized that when it comes to Yellowstone, the audience always comes first.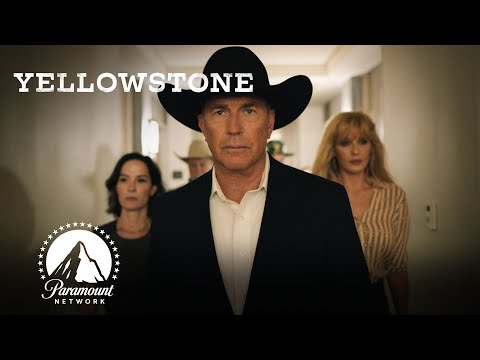 "The audience means the most for me as an actor," she explained. "The critics, everyone is allowed an opinion, right? And that's fine. I think we need to be able to disagree with each other. I feel like the audience have always loved the show, and I think that's been very satisfying. The people have loved it."
"The people watching have been so invested in it and are so passionate about it. It was such a strange thing that the critics initially disregarded it. So whether they catch up to it or feel differently about it now, great. But it doesn't really make any difference to the work that we do every day. We really work our tails off, we really care about it. "
For more on the Western dynasty drama, check out our guides to the various Yellowstone spin-offs, which include articles like the 1923 cast, Yellowstone 1923 season 2 release date, Yellowstone 6666 release date, and the 1883 season 2 release date.