Matt Damon knows how to spot the best actors, having worked with just about every living screen icon in his best movies. And he's sufficiently impressed with one Yellowstone actor that he can't believe one of the stars of the best TV series in Taylor Sheridan's empire isn't a Hollywood A-lister already.
It turns out Damon is a huge fan of Cole Hauser, who is a key pillar of the Yellowstone cast with his role as Rip Wheeler. As right-hand man to John Dutton and foreman of the Yellowstone ranch, Rip has played a key role in one of TV's best Westerns from the start.
Hauser worked with Damon and his buddy Ben Affleck on two of their best '90s movies, appearing as football player Jack Connors in School Ties and Billy McBride in Good Will Hunting.
For Damon, speaking on The Bill Simmons Podcast, Hauser was evidently a top-quality performer from the first day they met. He said that Hauser has carried "pure, raw talent" since his earliest days on camera.
Damon added: "To tell you the truth, I was always mystified that Cole wasn't a giant movie star."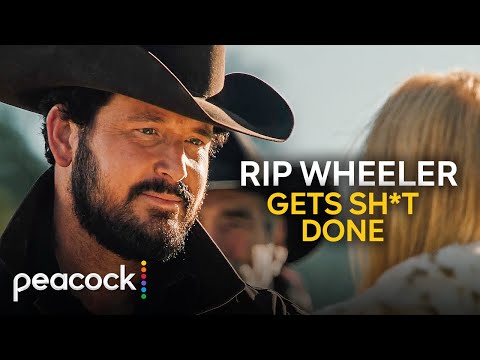 It's a big vote of confidence for Hauser, who has become an indispensible part of the Yellowstone world. For more from this particular podcast chat, find out why Ben Affleck is a fan of Yellowstone. You can also check out the best Matt Damon movies and the best Ben Affleck movies.
Of course, the Yellowstone universe is an ever-expanding beast. We've got guides to all of it, including the 1923 season 2 release date, the Yellowstone 6666 release date, and the flagship Yellowstone season 5 part 2 release date.
Finally, you can find out why we think Dallas ran so that Yellowstone could fly.