Yellowstone star Luke Grimes works alongside a legend of the Western genre in Kevin Costner, but he isn't Grimes' favorite actor: that title goes to another Hollywood icon.
Grimes is a leading star within the Yellowstone cast, where he plays Dutton sibling Kayce. Often at odds with the rest of his family, Kayce's loyalty is pulled in different directions, which has been a major plot point within the series since it started. This has brought Kayce into regular conflict with his father, John Dutton, portrayed in the series by the mighty Kevin Costner.
However, Costner has to step aside when it comes to Luke Grime's pick for his favorite actor. During an interview with Vanity Fair alongside the rest of the Yellowstone cast, Grimes revealed that his his favorite actor is, in fact, none other than Paul Newman.
Newman, who died in 2008, remains total Hollywood royalty, and is most well-known for starring in some of the best Westerns of all time throughout his long career. These include Hombre, The Left Handed Gun, and Butch Cassidy and the Sundance Kid, as well as much more.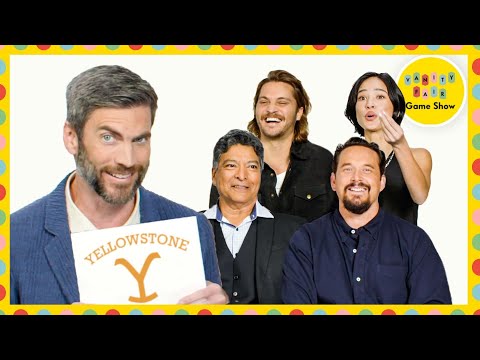 It's a great choice from Grimes, and no real surprise given that he is also so immersed in the Western genre. Yellowstone, and its many prequels and spin-offs, have helped to rejuvenate interest in Westerns which had faded out of popularity.
Since starting in 2018, Yellowstone has become one of the best TV series of the decade, and Taylor Sheridan's creation now stands as an era-defining show. We're all waiting for the Yellowstone season 5 part 2 release date, which will bring about the conclusion to the series as Kevin Costner prepares to exit for pastures new.
Specifically, the actor is working on a series of new movies called Horizon, which – you guessed it – are Westerns. Yellowstone will then be followed up with a Matthew McConaughey-led sequel series, in addition to its many spin-offs.
For more on those, check out our guide to the 1923 season 2 release date, and the 6666 release date. You can also find out why Luke Grimes refuses to watch Yellowstone, or see why he owes his part to Clint Eastwood. If you want a break from Montana, we've also got a guide to everything new on Paramount Plus.