Cattle ranchers can rest easy, as all is well regarding the hit TV series Yellowstone. Paramount has revealed that despite reports of the western show starring Kevin Costner coming to an end, the studio has "no news" to disclose.
On February 6 2023, Deadline reported that Paramount Global and Paramount Network were taking steps to conclude the drama series around the Dutton family with Yellowstone season 5. This choice was said to be due to a refocus on the overall Yellowstone timeline, which would pivot towards a new spin-off in the franchise starring Matthew McConaughey.
However, a source close to the production has informed the LA Times that Deadline was misinformed and that Yellowstone, created by Taylor Sheridan and John Linson, will continue – full steam ahead.
"We have no news to report. Kevin Costner is a big part of Yellowstone, and we hope that's the case for a long time to come," a Paramount Network spokesperson said. "Thanks to the brilliant mind of Taylor Sheridan, we are always working on franchise expansions of this incredible world he has built."
Deadline's report claimed that its sources had shared how Costner, who plays John Dutton, patriarch of the family in Yellowstone, took issues with production schedules. The network reportedly declined the actor's proposals regarding the issue and opted to shift focus onto this alleged McConaughey spin-off.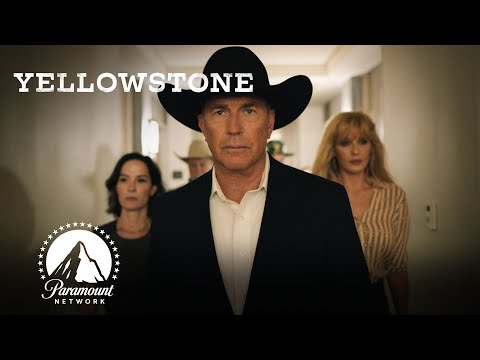 While Paramount denied the report of Yellowstone ending, it didn't dismiss the possibility of McConaughey joining the Yellowstone cast. "Matthew McConaughey is a phenomenal talent with whom we'd love to partner," the statement from the studio reads.
If McConaughey does star in a new spin-off, he will join the already wide world of Yellowstone. Currently, the IP has 1923 starring Harrison Ford and Helen Mirren, 1883 starring Sam Elliot, and the upcoming shows Bass Reeves and 6666 under its belt. So, who knows? A fifth spin-off doesn't seem that unlikely!
For more tension, here is our list of the best war movies, or for more upcoming releases, here are all the new movies heading our way in 2023.