Even the most devoted Yellowstone fans probably didn't realize how big the show would become when it first started. Yellowstone is now considered to be one of the best TV series around today, with Taylor Sheridan's saga cemented among the small screen's best Westerns.
Way back in 2018, we met the Yellowstone cast for the first time. John Dutton, as played by Kevin Costner, led the ranch as its patriarch, with Josh Lucas cast to portray the young John in flashback scenes.
When Lucas first signed on, it was a small role, but Sheridan promised him there would be more for him in the best drama series somewhere down the line. The actor told Tell-Tale TV he was far from convinced at the time.
Lucas said: "Taylor did tell me five years ago, the show in the fifth season will have a lot of flashbacks. And I thought he was crazy. I didn't think there was ever going to be a fifth season."
We can't blame Lucas for a bit of skepticism. You wouldn't bet against Taylor Sheridan now, but there was a time before the Yellowstone timeline was the biggest thing in television and a reliable cash cow for Paramount Plus.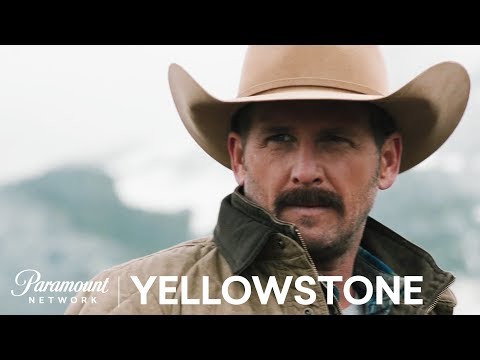 Lucas added: "I sort of laughed and went on with my life, right? But, then when he called me earlier last year and said: 'Here we are. I'm now writing the flashbacks I told you I was gonna write. And they're gonna tell the deeper different stories that are going on twenty years earlier, basically'. It's one of the most interesting challenges I've had as an actor, easily."
Now, of course, flashbacks to the young John have appeared more frequently, and they will continue to do so when the Yellowstone season 5 part 2 release date comes around. Sheridan knew what he was doing, even if he was the only one who believed it at the time.
It takes time to unpick everything Yellowstone these days, but our guide to every Yellowstone series ranked is a good place to start. You can also keep up with the future, by which we mean the past, with our guides to the 1923 season 2 release date and the 1883 season 2 release date, as well as the 6666 release date. It's all going on at the ranch!
And if you just can't get enough of everything Dutton, find out why 1923 season 2 has made one major change and learn why this Yellowstone star still hasn't met Kevin Costner. We've also explained why we changed our mind on the Yellowstone movie.