If you're a Yellowstone fan, then you likely have a lot of love for Cole Hauser. He has been one of the core members of the Yellowstone cast since the very beginning as Rip Wheeler, foreman of the Yellowstone ranch and John Dutton's trusty enforcer.
It turns out that Hauser's connection to Yellowstone goes beyond his loyalty to his on-screen wife Beth Dutton and his pivotal role in one of the best TV series on Paramount Plus. In fact, his link to rural Montana goes way back through his family tree in the real world.
Hauser told veteran-focused publication The Havok Journal that his great-great grandfather was a key figure in the history of the Western United States, way before John Dutton and even the 1923 cast arrived on the scene.
"My dad's family is all from Montana. They are all from Helena. My oldest son and I spent some time there recently. We researched the family. I found a lot out about my family. My great-great grandfather, Samuel T. Hauser, basically helped fund the Louis and Clark Expedition. I didn't even know that. There is a lake named after him and all kinds of stuff."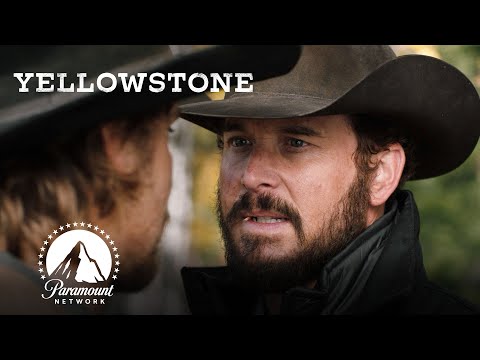 Samuel T. Hauser lived from 1833 to 1914 and had a chaotic life, losing his first fortune towards the end of the 19th century before making yet more money in hydroelectric dams. He then lost all of his money again and was also one of the first governors of Montana.
Hauser added: "He was a really special guy, a pioneer in many ways. He has been there since 1870. Think about that area in 1870, there was nothing out there. He came through the Great Lakes and into Montana, that's wild. I have always had this love for the state but didn't really know why. It makes so much sense now. I mean, my family has been there since the beginning of time."
We're sure that Hauser's history tour helped inform his portrayal of Rip, who stands among the best Yellowstone characters and one of the most memorable figures among the best drama series in Taylor Sheridan's ever-expanding Yellowstone timeline.
Speaking of which, we've got everything you need to know about the future, including the Yellowstone season 5 part 2 release date, the 6666 release date, the 1923 season 2 release date, and the Lawmen Bass Reeves release date. There's a lot to watch!
You can also read about Kevin Costner's surprising confession and which Yellowstone fan favorite wasn't in Taylor Sheridan's original plan, as well as 10 shows to watch next if you love Yellowstone.