What is the 1883 season 2 release date? The Yellowstone timeline is a vast and sometimes confusing world, but the TV series starring Kevin Costner has become an absolute behemoth of the small screen. It's no surprise then, that the 1883 prequel series has become a success on the streaming service Paramount Plus, too.
The hit drama series further explores the Western world already established in Yellowstone, and after a blistering finale to season 1 and the deaths of some key characters, many fans will be wondering what drama will unfold in the next season.
Well, saddle up because we've got all the information about the 1883 season 2 release date, plot details, and casting announcements that you need to get ready for the show to continue.
1883 season 2 release date speculation
As of March 2023, we don't know the 1883 season 2 release date, but our best estimate pins the release date as being in mid-2023 at the earliest.
That's because Yellowstone creator Taylor Sheridan – who also wrote the thriller movies Sicario and Hell or High Water – has his hands full at the moment with all the other Yellowstone content coming through.
Sign up now Paramount Plus Paramount Plus: Sign up Sign up now Yellowstone season 5 and Yellowstone 1923 are both out in the world now, and Yellowstone 6666 is in the works too. We expect the latter to arrive in 2023 alongside 1883: The Bass Reeves story.
1883 season 2 cast speculation
David Oyelowo is the key confirmed cast member of 1883: The Bass Reeves Story. He will play the titular character.
It has also been confirmed that Cole Hauser will reprise his role as Rip Wheeler in 1883 season 2 after appearing as the character in the main Yellowstone timeline. Due to the difference in time, Hauser can surely only have a role in a prologue or possibly as a narrator though.
We also know that Dennis Quaid will be joining the cast as Sherrill Lynn, a Deputy U.S. Marshall. In February 2023, it was announced that Lauren E. Banks would play Jennie, described as "the strong and fiercely loyal wife of Bass Reeves." Forrest Goodluck will play Billy Crow, who is said to be a "young Cherokee man with an affinity for dime store books and gaudy style."
On the edge of our seat: The best thriller series
That's it for the cast of 1883 season 2 for now, unfortunately, but we're sure plenty more actors will be announced in due course, probably once 1923 is out of the way.
David Oyelowo as Bass Reeves
Lauren E. Banks as Jennie Reeves
Dennis Quaid as Deputy US Marshall Sherill Lynn
Forrest Goodluck as Billy Crow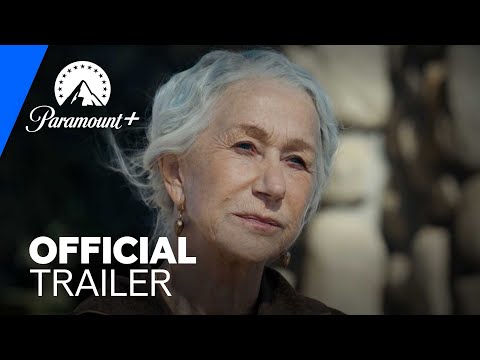 1883 season 2 plot speculation
1883 season 2 will focus on the real historical character, Bass Reeves, rather than continuing the saga of the fictional Dutton family.
Reeves was a legendary lawman and the first Black deputy of the U.S. Marshals. He could speak several Native American languages and arrested over 3,000 outlaws, and killed 14, allegedly without ever suffering any serious injury. He is said to be the inspiration behind The Lone Ranger.
This means war: Best war movies
1883: The Bass Reeves Story was originally developed by David Oyelowo and his wife, Jessica Oyelowo, before coming under the Yellowstone fold. It isn't yet known if Reeves will interact with any members of the Dutton family, including James (Tim McGraw) or Margaret (Faith Hill), but this seems unlikely, as it was originally written with no connection to Yellowstone.
For more from the Yellowstone universe, check out our guide on how to watch Yellowstone 1923 or dive into our breakdown of how the 1923 cast is related to the Dutton family in Yellowstone.
Need more Yellowstone in your life, then check out our articles breaking down everything you need to know about the 1923 season 2 release date and the Yellowstone 6666 release date. We've also got a full Yellowstone cast guide as well.
If you love great TV that's not about cowboys, we've also got guides to the House of the Dragon season 2 release date, Severance season 2 release date, and The Boys season 4 release date.