Gillian Anderson has built up a lot of mystique about herself over the years, which makes fans very curious about her. The two most-oft asked questions about Anderson are probably; "is she American or British?" and "is she really a red-head?" The answer to the first questions is: both, and regarding the second – Anderson famously hated having her hair dyed red for The X-Files.
Anderson's natural hair color is strawberry blonde – which actually is a pale red color, but for some reason, the executives behind The X-Files insisted that her hair be a more vivid red color. The pilot episode of The X-Files aired on September 10, 1993 – meaning that it's now the 30th anniversary of one of the best sci-series of all time.
In 2008, Anderson told Empire; "It's funny because when we did the pilot [my hair] was kind of a mousey brown, and suddenly there was an executive directive – I don't know from whom – to make it red. My mole has also been an issue. Chris [Carter, The X-Files showrunner] decided there wasn't room on my face for it, much to the chagrin of years of make-up artists having to go in and cover it up."
Anderson explained that going back to her natural color made her less recognizable; "I don't [like dying it red when filming]. It was a bit shocking for me at the beginning, because shortly after the series ended I got rid of the red as quickly as possible, to try to keep some semblance of privacy. All of a sudden in public, people have started paying a little bit more attention and noticing my presence more. I'm not crazy about that. At some point I'm going to go back to blonde, but just in case there are any reshoots I'm keeping it like this – it took nearly 20 hours to get it back to this color and I don't want to repeat the process."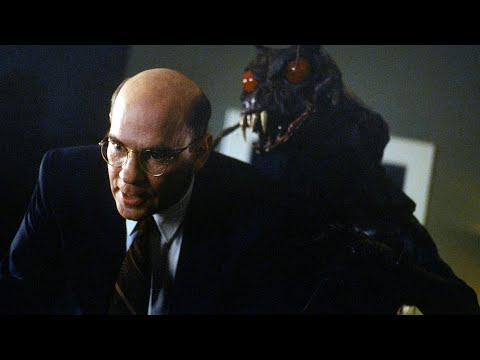 Unfortunately, even if she is blonde, Anderson is still recognizable nowadays, as she has done plenty of other TV shows since The X-Files ended. Some people might recognize her from Bleak House, or Hannibal, or The Fall, or American Gods, or The Crown (where she played another famous redhead), or The Great, or Sex Education.
If you believe that the truth is out there – check out our guide to the best science fiction movies and the best alien movies.