Here's how to watch Champions. If you want to watch Champions, we won't judge you for it. We'll also tell you how you can watch it, all with a smile on our face and a pep in our step.
Champions was always going to cause a split in opinion. Its slightly questionable concept mimics the free-wheeling, audacious plotlines of comedy movies gone by such as that of 2005's The Ringer and 1984's Revenge of the Nerds, and made us wonder: "Wait, are we suddenly back in the early noughties?"
That's not to say we don't respect the Farrelly name. We still quote Dumb and Dumber whenever opportunity strikes, and will put up a good fight in defence of Shallow Hal. So with that in mind, why not give this newest sports movie slash comedic farce a chance and take a look at our below guide on how to watch Champions.
How to watch Champions
You can watch Champions in theatres from March 10 in both the US and UK.
This is even earlier than was originally planned, with the release date previously being scheduled for March 24 in the US.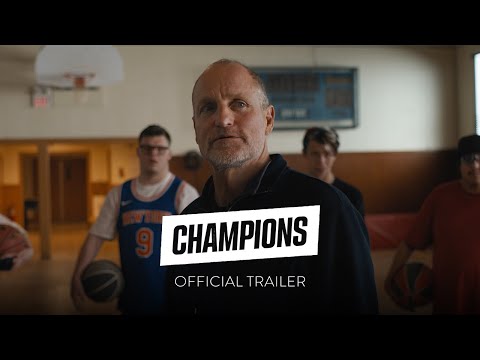 Can I stream Champions?
You cannot stream Champions as of March 2023, as the film is an exclusive theatrical release for the time being.
Though the film will likely hit streaming platforms after its theatrical run, any solid dates or specific streaming services are yet to be confirmed.
We'll be sure and update this page as soon as we know, so don't forget to check back!
Looking for laughs? Be sure and check out our guide on the Ted Lasso cast, everything we know about the Frasier reboot release date, as well as the best comedy series of all times. And don't forget to take a look at all the brilliant new movies coming in 2023.