Let's face it, even those of us who aren't football fans want Wrexham to do well. Welcome to Wrexham was one of the best TV series of 2022 and a delightfully charming documentary, bolstered by the superhero movie star power of Ryan Reynolds.
Ahead of the Welcome to Wrexham season 2 release date, we've been able to follow the real-life antics of the team as they continue to attempt to win promotion from the National League into the Football League. Look, we know the league names don't make a lot of sense.
The team is currently sitting pretty at the top of the table, so the Hollywood ending is in sight. And even better, Wrexham have already managed at least one trophy this season.
On March 26, the Wrexham women's team were presented with the trophy for the Adran North league in Wales. They attracted a record attendance for a women's game in Wales, with 9,511 fans at the Racecourse for their 2-1 win over Connah's Quay Nomads.
Wrexham's owners Reynolds and comedy series stalwart Rob McElhenney were at the game, along with Reynolds' wife Blake Lively.
Gemma Owen, head of women's football at Wrexham, told the BBC that the club's famous owners are taking an active role in supporting the women's team. "It's a really good platform for us to continue growing at the rate that we are. It's not just something they've said and then they've not delivered on it. We'll continue to have that support from them going forward."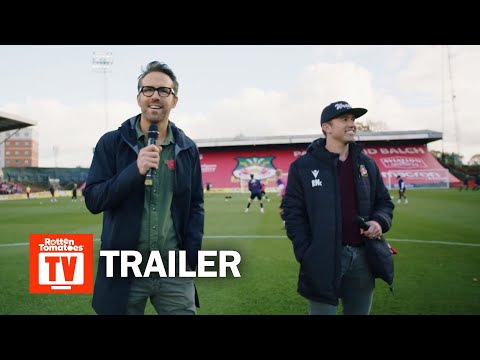 The club's official account tweeted "what a weekend", recognising the women's team as well as the men's team recording a comfortable 3-0 win over York City. The feel-good moments just keep coming, and we can't wait to see them replicated when the series returns to streaming services.
For more of the TV coming your way in 2023, check out our guides to the Loki season 2 release date and The Continental release date, as well as our Yellowjackets season 2 episode 1 recap. And for more from the world of football, we've got a Ted Lasso season 3 review.