Football fans everywhere are looking forward to the Welcome to Wrexham season 2 release date, with the TV series set to continue the story of Ryan Reynolds and Rob McElhenney's purchase of the Welsh football team.
Reynolds and McElhenney – co-creator of comedy series It's Always Sunny in Philadelphia – bought Wrexham AFC in 2020 and have since thrown themselves headlong into running a football outfit.
The first season of Welcome to Wrexham followed the team's attempt to secure promotion from the National League in the 2021/22 season, only to miss out by losing in the play-offs after a second place finish.
Welcome to Wrexham season 2 will follow the team during the current 2022/23 season as they again find themselves in the heart of the race for the National League top spot and its subsequent automatic promotion to League Two.
Reynolds and McElhenney have plenty of material already, including the team's dramatic victory over Coventry City in the FA Cup third round in January.
McElhenney, though, is being put through the mill so thoroughly by the ups and downs of the sport that he's not sure he'll still be around when the series returns. "I very may well die of a cardiac event this season. Football is magic/hell," he tweeted.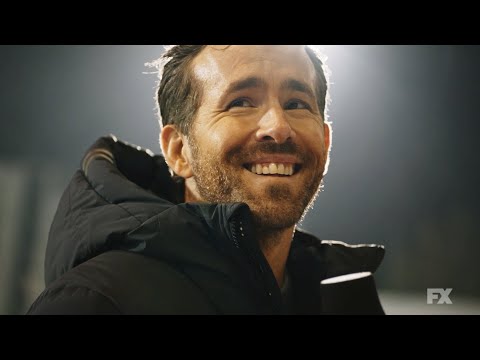 McElhenney's stress was triggered by a helter-skelter clash between Wrexham and Aldershot Town in which Wrexham appeared to have thrown away a 3-2 victory when an own goal brought the score back to 3-3 with only a minute left on the clock. However, a decisive goal by Sam Dalby in the sixth minute of injury time ensured that Wrexham earned another three points to stay within touching distance of league leaders Notts County.
Reynolds commented that he too had suffered a great deal of stress during the match, tweeting that the late drama was "really testing the limits of appropriate drinking hours".
If Welcome to Wrexham has inspired you to seek out some of the best movies based on a true story, why not read our piece arguing that it's better than Ted Lasso when it comes to showing what football is about.
You can also check out our list of the best Netflix documentaries you can stream right now and find out which are the best Disney Plus movies to watch.