Do Freydis and Harald break up? Since Vikings Valhalla released in 2022, the Pagan Freydis and Christian Harald have been a fan-favourite power couple. Despite the two's religious differences, they have fought together, have had unbelievable chemistry, and have learnt a deep mutual respect.
However, Vikings Valhalla season 2 has put this power couple at a new crossroads, with the two going on very different missions from one another at the end of the day. As both characters set out on their own destiny, you may be wondering if this romance is truly endgame and if their love is still standing. Warning, spoilers ahead!
We here at The Digital Fix love some hot gossip, so we've set out to give you all the info regarding this TV series relationship. Here we break down the past, present and potential future of the two as well as answer the big question: do Freydis and Harald break up?
Do Freydis and Harald break up?
During Vikings Valhalla season 2, Freydis and Harald break up their romantic relationship. However, the split wasn't on bad terms, and thanks to a certain baby, we are sure the two will reunite at some point.
At the beginning of season 2, Freydis and Harald go their separate ways, with Harald still on his quest to become King of Norway and Freydis heading to Jomsborg to declare a new Uppsala. The two were happy together. However, their goals just didn't align, causing them to split up for now.
But, we are confident that this isn't the end of the two's relationship. Freydis revealed to her brother Leif that she was pregnant with Harald's child before the two officially parted ways. This means that she basically has a future heir to the throne of Norway, and Harald will likely find out about the child at some point.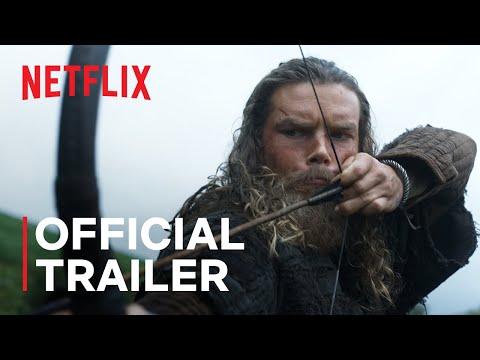 Since Vikings Valhalla is also a drama series, we are pretty sure that there will be more romantic conflict coming. In season 2, Harald forms a connection with the empress of Constantinople Eleana, and the two don't seem like they will stop pursuing each other any time soon. I don't know about you, but that spells future trouble, and some juicy love triangles come Vikings Valhalla season 3 if you ask me!
If you are after more Viking content, here is our guide explaining the Vikings Valhalla season 2 ending. Or, if you fancy more Netflix picks, here is everything we know about The Witcher season 3.