What is the Venom 3 release date? The Venom 2 ending very clearly sets up another entry in the Tom Hardy series, so you may well want to know more information about Venom 3.
The first Venom film was an origin story. It showed the symbiote coming to Earth with three alien friends who wanted to take over the planet. The next entry in the superhero movie series, Venom 2, follows the story of Carnage and Shriek as they cause chaos for Brock. The Venom 2 ending then sets up Brock's entry into the Marvel Cinematic Universe where J. Jonah Jameson is busy revealing who Spider-Man really is. That's a lot to take in, but it suggests a lot about what we can expect from the Venom 3 release date.
Venom 3 Release date speculation
The Venom 3 release date hasn't been announced but we think it will be in cinemas by October 2024. This is because Tom Hardy revealed the movie had begun production in February 2023.
The first Venom film was released in October 2018, with the second of the alien movies releasing in October 2021 despite the troubles that Covid-19 caused with basically every movie production. With this in mind, an October 2024 release seems likely.
Venom 3 cast speculation
The Venom 3 cast will be led by Tom Hardy in the role of Eddie Brock. The other big cast member would probably be Stephen Graham as Detective Mulligan and Toxin. That's assuming the plot takes the path seemingly suggested by the end of Venom 2.
We could also potentially see the return of Michelle Williams as Anne Weying and Reid Scott as Dr Dan Lewis, along with a handful of the other small characters that have helped to give the Venom films a bit more humanity.
Juno Temple, of Ted Lasso fame, is also reportedly in talks to join the cast although the exact nature of her role hasn't been revealed yet. The same goes for Chiwetel Ejiofor, who is swapping the MCU for the Sony strand of superhero flicks.
We don't rate Woody Harrelson's chances of making a return, considering Venom ate his head, but who knows? Maybe his scarlet symbiote will bring him back to life? We'll just have to wait and see.
Kelly Marcel, who wrote the first two Venom films, was announced as director in October 2022. She also served as a producer on both the previous instalments, so she seems a great choice to direct Eddie's next outing. Check out our Venom 2 review to see what we thought of that one.
Venom 3 cast list speculation:
Tom Hardy as Eddie Brock/Venom
Michelle Williams as Anne Weying
Stephen Graham as Detective Mulligan
Juno Temple
Chiwetel Ejiofor
What is Venom 3 about?
While the Venom 3 plot has not been confirmed we suspect Detective Mulligan (Stephen Graham) will become Toxin. This was set up in the Venom 2 post-credits, positioning him as the main movie villain for the upcoming monster movie.
At the end of the previous film, Mulligan, who had been a goodish guy up until that point, opens his eyes after a seemingly fatal injury to reveal they are glowing blue. This seems to suggest that Mulligan will eventually, like his comic book namesake, become Toxin. Toxin is meant to be a spawn of Carnage, much like how Carnage is a spawn of sorts of Venom. That essentially means that Venom is Toxin's grandparent, but try not to think about that for too long.
Toxin is essentially made up of all of the best abilities from its forebears, making them a force to be reckoned with. While not inherently evil, it could be that the film doesn't follow that path, to begin with.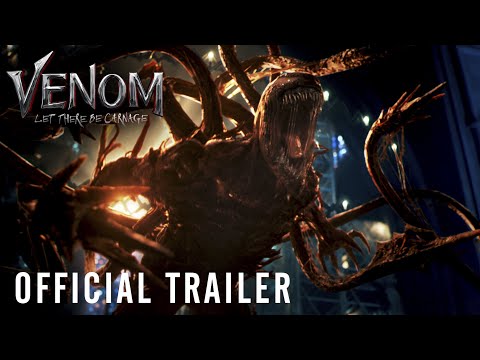 Venom 3 trailer speculation
There is no Venom 3 trailer at the moment, and we could be waiting until the summer of 2024 until we see one. The movie has only just started production so don't hold your breath for any footage for a while.
Will Spider-Man be in Venom 3?
It is very unlikely Tom Holland's Spider-Man will be in Venom 3. It's possible Eddie may meet another Spider-Man actor variant in his universe, but as Venom was transported back to his dimension after No Way Home, the chances of him meeting Tom Holland's version of the Web-Slinger are slim.
That said, Venom did leave a small piece of himself behind in the MCU, so it seems likely that Marvel's Spidey will meet some version of the symbiote in a Spider-Man movie eventually. There are lots of Venom 2 Easter eggs that link the symbiote to Peter Parker, too, so who knows?
Will Venom 3 be set in the MCU?
It's unlikely Venom 3 will take place in the MCU.
Last we saw, Eddie and the symbiote had been transported back to their own dimension in the multiverse, which is presumably where his next film will take place rather than being an MCU movie. It doesn't look like Kevin Feige wants this particular Venom in a Marvel movie, but you never know.
Where can I watch Venom 3?
You'll very likely only be able to watch Venom 3 at the cinema upon release.
While we can assume Venom 3 will be available eventually on streaming services, it seems highly unlikely that Sony Pictures will debut the film on one alongside the theatrical release unless Marvel gets more involved and they strike a Disney Plus deal.
For more on the symbiote, check out this feature on how the best Spider-Man variant is missing from Spider-Verse 2. To keep up with the best Spider-Man villains here are our guides on the Kraven the Hunter release date and the Madame Web release date. We also have a guide breaking down the best new movies 2023 has to offer and a look at the Spider-Man 4 release date. Or get away from Venom entirely and check out our list of the best movies of all time.