When is the Toy Story 5 release date? Disney and Pixar are bringing back our favourite toys for another adventure. What'll Woody and Buzz get up to this time? They're separated now, but not for long, it seems.
Toy Story is one of the most beloved Pixar movie franchises, actually kicking off the studio's work back in the early '90s. Many of us have grown up with the Toy Story characters, and now new Disney movies featuring them give fans new and old a chance to enjoy the fun.
When can we expect a Toy Story 5 release date, though? Which of the cartoon characters will make an appearance in the animated movie? What'll it be about, even? We have answers because, after all, you've got a friend in us!
Toy Story 5 release date speculation
As of April 2023, we don't know the Toy Story 5 release date, but Disney has confirmed its happening. CEO Bob Iger made the announcement during an earnings call in early 2023 as one of several sequels that are in the pipeline.
Frozen 3 and Zootopia 2 were revealed as well, all as part of an affirmation of Disney's multiple franchise capabilities. Nothing else was given away during the call, as Iger said we'd have more news on these projects "soon". Wait and see, then!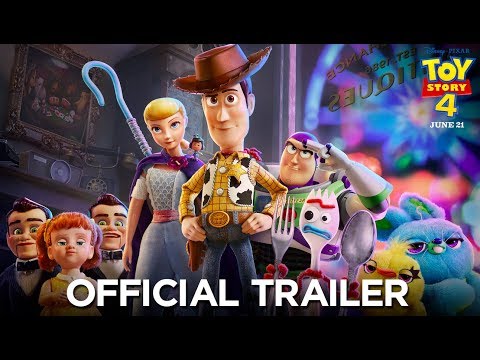 Toy Story 5 plot speculation
We can be sure the Toy Story 5 plot will have Buzz Lightyear, Jessie, and the other toys still in Bonnie's care. Toy Story 4 split the group, Woody choosing to stay with Bo Beep and the other lost toys at the carnival.
Tim Allen, who voices Buzz, has hinted they'll be reunited somehow. Maybe if Bonnie's family decides to stop off in that same spot again on another holiday? Gabby, the movie villain in Toy Story 4, had an arc that involved Woody teaching her that every toy can be loved again.
Toy Story 5 could explore that some more, perhaps bringing in social media and modern tech as Bonnie grows up and gets a phone. We're speculating, but the options are there!
Toy Story 5 cast speculation
The Toy Story 5 cast hasn't been announced, but we know it'll feature Tim Allen, who tweeted about his return shortly after the announcement. Tom Hanks seems a sure bet as well, for Woody.
Annie Potts as Bo Peep, Tony Hale as Forky, John Ratzenberger as Hamm, and Blake Calrk as Slinky Dog are all but assured, having been involved in every appearance of their respective characters thus far. The big question is who'll be making a guest appearance; Christina Hendricks and Keanu Reeves set a high bar from Toy Story 4.
We'll keep you informed. For more delightful animation, have a look at our ranking of the Studio Ghibli movies, and our lists of the best Netflix anime, best movies, best anime movies, and best anime series.