Tom Cruise cried when he was reunited with Val Kilmer for Top Gun Maverick. Tom Cruise is arguably the world's biggest movie star. From his work on adrenaline pumping action movies like Mission Impossible and Top Gun, to science fiction movie classics like Steven Spielberg's War of the Worlds, Tom Cruise is a legend.
He returned to the screen in 2022 with mega-blockbuster Top Gun Maverick, which was widely acclaimed as one of the best movies of the year, bagging multiple Oscar nominations.
Critics and audiences cited the movie as an example of a 'legacy sequel' done right, and Tom Cruise's performance came in for particular praise as he returned to his character Pete "Maverick" Mitchell over 30 years after first playing him in Top Gun.
Another actor who reprised their role was Val Kilmer. Kilmer returned to the screen as Tom "Iceman" Kazansky, Maverick's former rival and now close friend. It was the first time Cruise had worked with the Batman actor again, and it turns out that their reunion was pretty emotional.
Speaking on the Jimmy Kimmel show, Cruise said "I just want to say that was pretty emotional, I've known Val for decades. For him to come back and play that character…he's such a powerful actor, that he instantly became that character again [and] you're looking at Iceman… I was crying, I got emotional. He's such a brilliant actor, and I love his work."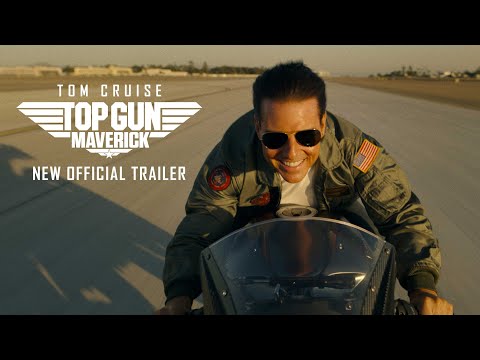 It's a reminder that behind his highly professional, confident exterior, Cruise can be a pretty sensitive guy too. Their onscreen reunion was emotional too, especially with what happens to Kilmer's character in the movie. There could be more reunions in the future too, as Miles Teller confirmed he has pitched an idea to Cruise for Top Gun 3.
Top Gun Maverick is expected to perform well in the technical categories at the upcoming Oscars, and looks set for some big wins in the special effects categories. For more movie magic, check out our guide to every major new movie in 2023, as well as our 2023 Oscar predictions.