Can I stream Top Gun Maverick? Top Gun has always been one of those movie sequels that sounded amazing in theory, but often left you wondering if it would ever actually happen. After all, with the original director Tony Scott passing away, and Val Kilmer experiencing a sad decline in health in recent years, the chances of a Top Gun sequel actually happening seemed slim.
But everyone rose to the occasion for the new movie. Not only did Tom Cruise return to his '80s movie role as daring airline pilot Maverick, but Kilmer also got to reunite with his co-star, with Iceman playing a pivotal role in the sequel. There was also a new generation of Top Gun graduates and a fresh cast leading proceedings.
Top Gun Maverick was one of the most ambitious action movies cinema has seen in years and stands among the best Tom Cruise movies, as we explained in our Top Gun 2 review. But that leads us to question how we can watch it. You might have found yourself asking: Can I stream Top Gun Maverick?
How to watch Top Gun Maverick
Top Gun Maverick is available on DVD or Blu-ray, as well as on digital platforms.
After a successful run in cinemas all over the world in which it earned almost $1.5bn at the global box office, Top Gun Maverick is now available to view at home. Tom Cruise fans and high-flying action enthusiasts can grab a copy of the adventure movie on disc, as well as getting hold of the movie on any number of streaming services. On that note…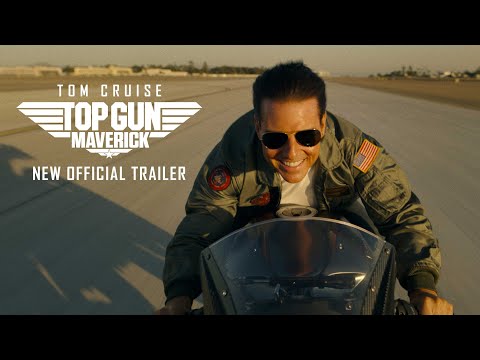 Can I stream Top Gun Maverick?
Top Gun Maverick is available to stream on the Paramount Plus streaming service.
Viewers in both the UK and the USA can witness Tom Cruise's rip-roaring sequel to one of his best movies with a Paramount Plus subscription. UK viewers also have the option of watching the high-octane chaos via Sky Cinema or NOW.
Top Gun Maverick is riding high with six Oscars 2023 nominations and, if our Oscars predictions pan out, it could have a very good night indeed. For more on its fellow nominees, check out our guides on how to watch Everything Everywhere All at Once, how to watch The Whale, and how to watch The Banshees of Inisherin.