When it comes to Tom Hardy movies, it doesn't get much tougher than The Revenant. In the Oscar-winning historical drama, Tom Hardy goes head-to-head with one of the best actors of all time, Leonardo DiCaprio.
Set in the 1820s American wilderness, The Revenant is a thriller movie that follows a group of frontiersmen as they try to cross a hostile wasteland. After one of their own is attacked and nearly killed, loyalties cripple and the desire for vengeance rears its ugly head.
The Revenant is most famously known for it's depiction of the bear attack that almost kills Glass (and can be seen in the clip below, if you feel like suffering), but it also stands out for its ongoing rivalry and quest for revenge between DiCaprio and Hardy's characters.
After Glass is attacked by the bear, Fitzgerald believes him to be a liability, and not only kills Glass' son, but also buries Glass partially alive in a ditch, leaving him for dead.
Considering the extreme lengths that director Alejandro G. Iñárritu and the crew went to in order to achieve maximum realism (such as shooting chronologically, and utilizing natural lighting), it's not wonder that DiCaprio and Hardy probably had to get really down and dirty in the process.
But when it came to burying DiCaprio (who Hardy had worked with prior on the Christopher Nolan movie Inception), it didn't seem to be that much of a daunting task for the Venom star.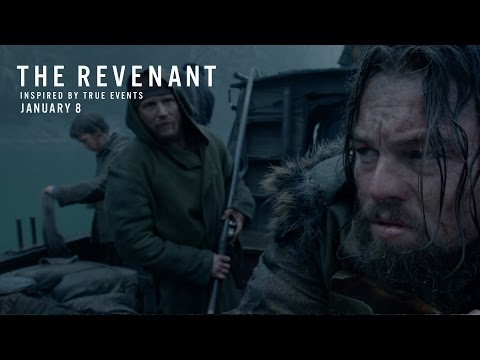 "Well, it was very simple," Hardy quipped when referring to the scene [via Behind the Scenes with Scott Carty]. "I just left him in a hole. The rest is history."
"Come to think of it, that burial sequence was your extra little fun," added DiCaprio. "You were like, 'extra dirt on his face, man'.
Thankfully, unlike Glass and Fitzgerald, there isn't any bad blood between the actors now, even though one of them did technically bury the other alive.
"We're cool now," DiCaprio confirmed.
Check out our lists of the war movies and best drama movies now, or see how many times DiCaprio and Hardy appear on our best movies of all time list. Plus, check out all the new movies coming out this year, such as the upcoming Nolan movie Oppenheimer.