Hollywood legend Tom Hanks has named what he thinks are his three best movies, and the actor has definitely got it wrong. Across every genre you can think of, Tom Hanks has been putting in great, consistent performances for decades starring in some of the best movies of all time.
His reputation and popularity among audiences secured his status as one of Hollywood's most bankable leading men, meaning that he had his choice of some of the greatest '90s movies and 2000s movies. These have included classics like Steven Spielberg war movie Saving Private Ryan, drama movie Catch Me if You Can, and more recent entries like Captain Phillips, Sully, and new movie Elvis.
So, the actor has a huge selection of movies to choose from for what he thinks are the best Tom Hanks movies.
However, none of those made it onto his own personal list. Speaking with The Bill Simmons Podcast on which of his own movies he looks back on most fondly, he revealed his choices.
The first was sports movie from the early '90s, A League of Their Own. It's good, solid choice. He said, "number one would be A League of Their Own because all I did all summer was play baseball". I shagged flies. I ate turkey dogs. I took infield with [co-star] Robin Knight and a ton of other people. I played baseball all summer long,"
Fair enough, Hanks. His second choice was survival movie Cast Away. Another solid choice. "We just had bold adventures when we were making that movie. We were out in the middle of the ocean trying to grab shots. And we were off in Fiji on two different occasions and, again, had my whole family with me. There was nothing but adventures every single day… that was a vacation."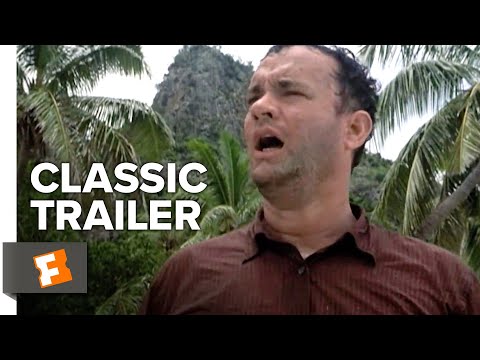 His final choice, however, will be a hugely controversial one as he named science fiction movie Cloud Atlas. "We shot it on a hope and a dream… That was the first time I'd ever shot extensively in Germany, and I was surrounded by history. But the work itself, we were part of this big, massive ensemble of fantastic people who were just trying to do the hardest, best work on this deep throw… making it was magical."
He rounds off, saying "That would be my three." Those are some pretty surprising choices from Hanks. While A League of Their Own and Cast Away have strong reputations, they aren't often considered alongside the likes of Forrest Gump or others of his best.
Meanwhile, Cloud Atlas is a massive surprise, given that the movie is widely considered to have been a failure. Still, it's clear that Hanks's perception of his movies are largely shaped by his experience of working on them, and he speaks very fondly indeed of making these three.
For more movie magic, check out our guide to the best thriller movies and the best fantasy movies. Or, take a look at our picks for the best TV series of all time.