Tom Hanks famously worked with military expert Dale Dye to make HBO series Band of Brothers as authentic as possible, and the boot camp that Dye ran for the actors on that series became the stuff of legend. Tom Hanks had previous experience with Dye on the set of Saving Private Ryan, but their relationship preceded even that. They had first worked together on the Vietnam scenes in Forrest Gump.
Speaking to Take2MarkTV about taking a leadership roles on set at the time of Saving Private Ryan's release, Hanks said; "In this circumstance, it was very particular, because I knew what it was like to be in boot camp because I had done it with Dale Dye on Forrest Gump, so this was no mystery to me. So, the time came that things were getting fractious, and people felt like they were getting sick and they wanted to quit."
"It was the moment where I had to say; 'look, you guys, we can't do this. We can't break off into two sections – the guys who went through boot camp, and the guys who didn't. We have to stay together on this."
Hanks continued explaining the motivational speech he gave on the set of the action movie; "If you can't finish it, then fall out for a while, then come back and join us when you can during the course of the day. But let's not all bust up here, because this is the only rehearsal we're gonna get. We're making a big, big mistake if we think that we'll be able to fake the stuff that we're learning now when it comes time to make the movie.'"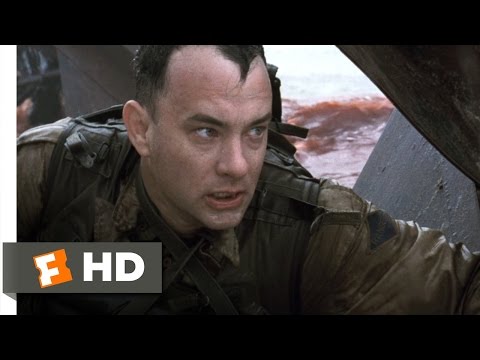 Dale Dye's first major movie boot camp was for Oliver Stone's Platoon (1986). He was a military advisor on numerous war movies including Born on the Fourth of July starring Tom Cruise, and Michael Mann's The Last of the Mohicans. Dye has also had roles in many of these movies, frequently playing high-ranking members of the military.
Check out our guide to the best Tom Hanks movies and the best Steven Spielberg movies.