Good old Tom Hanks. Is there anything the man can't do? Perhaps not, but, there is one movie which Tom Hanks isn't overly keen to repeat, because he found it too much hard work.
Responsible for some of the best movies ever made (we're thinking Forrest Gump, Saving Private Ryan, Cast Away, and Apollo 13), Hanks has been a Hollywood icon since the '80s. He's one of the best actors of his generation and shows absolutely no sign of slowing down.
But forget all the classics: when Hanks was asked by Collider to list some of the most difficult moments from his career, he had a simple response: "Turner and Hooch."
He said, "The scene where I first get that dog in a collar, in a car, or attached to a car, it was … Well, just go back and look at it. It was the most physical, exhausting, time-consuming thing."
He continued, "It could only happen in the real world, [there's] not a moment of CGI to it, there's not a moment of a stuntman being involved in it. It was just me and Beasley, who was the dog who was playing Hooch at the time."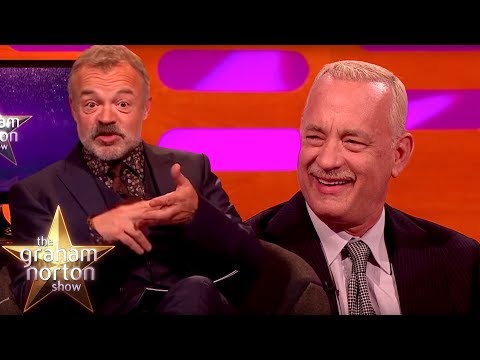 And that's not all. The Saving Private Ryan star just kept on going about how difficult the movie was. "The thing that was exhausting about it was, it was just me and that dog every step of the way. It happened in real-time, and it happened over a number of hours, and my body was beaten to a pulp by the time we got to the end, and it was also full energy the entire time. I had to be petrified of this dog at the same time I was commanding that dog."
Clearly, Turner and Hooch left a pretty big impact on Hanks, can recall the trouble he had making the comedy movie in vivid detail. The good news for Hanks is that it was all worth it.
Turner and Hooch might not be one of the very best Tom Hanks movies, but it's still great. In it, Hanks stars as an orderly detective who's life gets turned upside down when he's paired with huge, slobbering dog called Hooch. It's chaotic and funny, and has lots of heart. We love it, even if making it sounds like it was hell.
For more on Hanks, learn why he said Clint Eastwood treated him like a horse and see which movie he's glad is now a cult classic. Or, take a look at our guide to all the new movies coming in 2023, and see our picks for the best Steven Spielberg movies to learn more about his frequent collaborator. You can also keep up with all the new anime coming soon.