Cast Away is one of the most memorable Tom Hanks dramas of the early 2000's. You may struggle to find someone who hasn't quoted the "I'm sorry, Wilson!" tragedy at least once in their life. But when it came to filming this Tom Hanks led heavy-hitter, there were a few negatives.
Namely because Hanks had to play pretend as a man who became stranded on a desert island for four years. This fact had to be reflected in both his physical and mental well being, and it was. So much so, that we think Cast Away could be considered as one of the best Tom Hanks movies of all time. On that note, it may even sit as one of the best drama movies, too.
Landing the role came with a few conditions that even one of the best actors ever known struggled to come to terms with. For one, he had to shift a lot of weight to look starved. Hanks himself revealed that there was one thing he missed more than most which he hated giving up for the movie.
"Oh, those FFs, man," he said [via Entertainment Weekly]. "Those fries from France… The only thing I did not give up was coffee…. Nope, wasn't about to! Can't do it! Excuse me, no, I'm not! Ain't gonna happen, pal!"
Of course, it wasn't just the dietary requirements that took their toll on Hanks. He also revealed how difficult it was to have the responsibility of the movie resting on his shoulders alone as it's only star for the majority of the runtime.
"It was a burden," he added. "And it was a burden because I knew when the time came there wasn't going to be anyone else to work off of."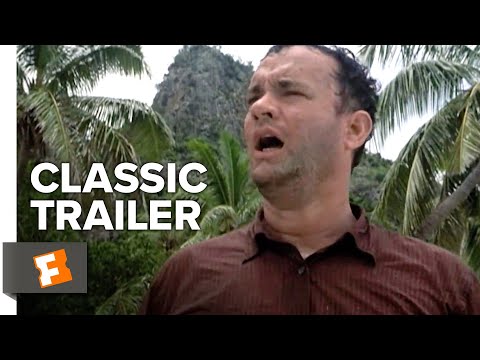 "It's as naked and exposed as one guy with a guitar on stage. 'Thanks for comin' by, folks, I'd like to sing you a coupla little songs that I think are kinda neat and I hope you like 'em too.' That's exactly what it's like. But the problem there is, Who's gonna give a s—? That's really what it comes down to."
Hanks' performance ended up solidifying Cast Away as one of the best 2000's movies, and even ended up earning him a Best Actor Oscar nomination. Maybe skipping out on a few French Fries was worth it.
For more drama, check out our lists of the best war movies and best disaster movies of all time. You can also find out why Tom Hanks genuinely hates some of his own movies, and how he picks new movies to star in. Take a look at all the new movies coming out too, as well as our list of the best movies of all time.