In any conversation about the movie career of Tom Hanks, it won't take long before talk turns to what might just be the ultimate Tom Hanks achievement: Saving Private Ryan. It's one of the best Steven Spielberg movies, and one of the best movies of all time: full stop.
The World War Two movie is particularly well-known for its opening sequence, in which Steven Spielberg delivers a brutal and unflinching depiction of Allied forces landing on Omaha Beach as part of D-Day. It's violent, shocking, and very realistic thanks to cutting edge effects.
Hanks explained in an interview with Roger Ebert that there was such a sense of realism in one of the best war movies ever made that even he, on the set, couldn't shake the terror.
He said: "The first day of shooting the D-Day sequences, I was in the back of the landing craft, and that ramp went down and I saw the first one, two, three, four rows of guys just getting blown to bits.
"In my head, of course, I knew it was special effects, but I still wasn't prepared for how tactile it was. The air literally went pink and the noise was deafening and there's bits and pieces of stuff falling all on top of you and it was horrifying."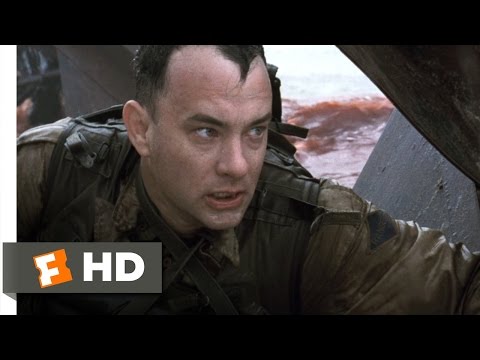 Certainly, nobody could accuse Spielberg of toning down or sanitizing the events for a Hollywood audience. The reason Saving Private Ryan has stood the test of time is because it shows the horrors of that war as they really were: a mess of blood, dirt, and broken bodies.
Hanks took the role very seriously, which is why it stands among the best Tom Hanks movies. In the glittering career of one of the best actors of all time, Saving Private Ryan stands out as a unique achievement.
For more on the movie, find out why Steven Spielberg made the cast resent Matt Damon. Or delve into another of Hanks' most famous movies to find out why his Forrest Gump accent was a lucky accident.
Alternatively, learn about some of the new movies coming this year, including detailed guides to the Oppenheimer release date and The Equalizer 3 release date. We've also explored Hanks' latest outing in our Asteroid City review.