Was Titanic filmed on a real ship? Directed by box-office king James Cameron, Titanic is one of the best-looking films that money can buy. Based on the real historical tragedy of the Titanic – a ship that sank in the North Atlantic during its maiden voyage, the movie seems uber-realistic, but how much of it was Hollywood magic?
First released in 1997, Titanic is a disaster movie that tells the tragic love story of two star-crossed lovers, Jack (Leonardo DiCaprio) and Rose (Kate Winslet), aboard the ill-fated ship. While following the two characters, we see nautical engine rooms, opulent dining areas, and later, some very real-looking waves crashing down through the hallways as the boat begins to sink.
But was the James Cameron movie actually out on the sea? Was the set functional for ocean navigation? Well, here we answer all your queries below and discuss the big question: was Titanic filmed on a real ship?
Was Titanic filmed on a real ship?
No, Titanic was not filmed on a real ship. Most of the production of the thriller movie actually took place in a huge Baja California, Mexico production facility.
James Cameron built a life-sized exterior of the ship, built in a tank for some scenes, constructed other sets for other moments in the '90s movie, and shot in different areas in California, such as the Belmont Olympic Pool. But, he did not film the Titanic on a real boat in the middle of the sea.
In fact, the only real deep sea moment in the film is during the opening shots of the romance movie, where the divers in 1996 are exploring the wreckage of the Titanic. Those shots were filmed near the site of the real disaster and where the incident happened.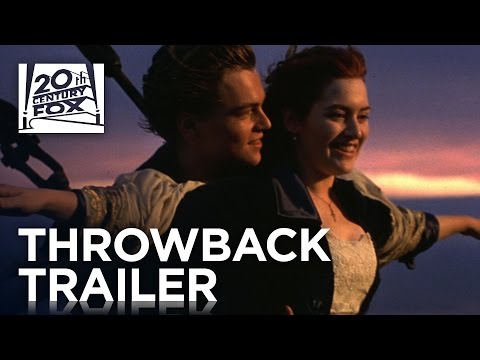 All in all, choosing to opt out of making a fully functional replica ship for Titanic was ultimately the right call. Firstly, Cameron had already clocked in $200 million to make the film, having spared no expense to make sure the interiors and details of his sets were historically accurate.
Secondly, filming on a real ship would mean sinking a real ship, which would limit the opportunities for retakes and footage. So yeah, filming on a real ship just didn't make a lot of sense at the end of the day.
For more Cameron fun, here is our Titanic review and guide to how to watch Titanic now. You can also check out our pieces discussing the true story of Titanic in more detail and about the theory of Titanic secretly being a time travel movie.
For more releases, here are all the new movies hitting the big screen in 2023.