Till movie producer Keith Beauchamp has been trying to get the film made for decades. The filmmaker, who also co-wrote the movie's screenplay, has made immortalizing Mamie Till-Mobley's fight for justice his life's work.
"I can honestly tell you if it weren't for the death of Emmett Till and the legacy of his mother, there would be no Keith Beauchamp," the filmmaker tells me. 14-year-old Emmett was lynched in August 1955 while visiting family in Mississippi, where it was alleged that he offended a white woman, Carolyn Bryant, in a grocery store.
After seeing the way Emmett's attackers mutilated him, his mother, Mamie Till-Mobley, chose to have an open-casket funeral. She worked tirelessly with the National Association for the Advancement of Colored People (NAACP) both during and after her son's murder trial to ensure he got justice and continued campaigning for civil rights and telling Emmett's story for the rest of her life.
Mamie's journey to becoming a life-long campaigner was a painful one — Emmett's killers were acquitted by the courts but admitted their crime in a magazine shortly after — and it is the early days of this journey that are at the heart of Till, a movie based on a true story where Danielle Deadwyler portrays Mamie.
Beauchamp describes meeting Mamie as "one of the most remarkable experiences I will ever have in my life." He tells me how they spoke on the phone for the first time in 1995 before meeting in person the following year as Beauchamp began his research into the documentary that would become the '2000s movie The Untold Story of Emmett Louis Till. The documentary, which included new eyewitness accounts, prompted the US Department of Justice to re-open Till's murder case in 2004.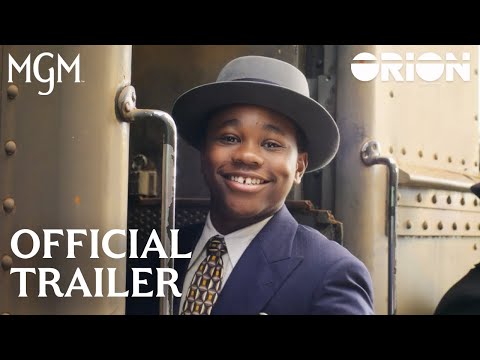 "We developed a close relationship," Beauchamp said of his friendship with Mamie. "She's one of the most prolific people that I think I will ever meet. It's very rare to meet a person like that in your lifetime."
Despite the documentary's profound impact, Beauchamp revealed to me that it only came about after a "failed attempt" to make the drama movie we are seeing today. "It was due to the encouragement by Mother Mobley [Mamie] that I produced the documentary, but we always knew that there will be a certain point in time where I could revisit, you know, the possibility of producing a feature film."
According to Beauchamp, Mamie dedicated "47 years of her life" trying to get a movie like Till made — and even initially had two movie deals on the table following her son's murder in 1955. "The film was never made because of the times," the 40-year-old explained. "And so all throughout [Mamie's] life, people would come in and out hoping to make this film. 67 years people have tried to make this film, but nobody has succeeded until now."
When it came to finally making Till happen, which included a decade-long production process, Beauchamp admitted to feeling a degree of "pressure" — especially since Mamie gave the producer her life rights before she died in 2003. And Mamie wasn't the only family member intimately involved in Till's journey to the big screen. Simeon Wright, Emmett Till's cousin who was sharing a bed with him at the time of his abduction, was also a consulting producer on the film right up until his death in 2017.
"So, there was this obligation I had to make sure that this family's name [was honoured]," Beauchamp explained. "Not just — I shouldn't say just for myself, but an obligation for us all who have been touched by this story — and of course [for me because] I knew Mother Mobley and Simeon Wright."
Also instrumental to making Till happen, Beauchamp noted, were producers like Barbara Broccoli, Fred Zollo, Michael Reilly, Whoopi Goldberg, and Thomas Levine. "They came on this project believing in me and the work that I do and believing in the story, and so they contributed greatly to the making of this film, and bringing in Chinonye Chukwu as director was the missing link to it all."
Despite the film receiving critical acclaim and early awards buzz, Till has already been on the receiving end of some notable awards season snubs, with the Golden Globes shortlist amassing controversy after Deadwyler wasn't nominated for her performance as Mamie. "Everyone knows that Danielle in this film was completely overlooked," Beauchamp said when asked about the snub. "I don't know why." However, he added that although he wants the cast and crew's hard work to be "recognised" and that any accolade would be the "icing on the cake," according to him, even "getting to this point [with Till being made] is celebratory."
"My whole purpose of wanting to tell this story was to be able to resurrect my mentor and friend, and introduce her to those who never knew she existed," he explained. "I've never looked at awards to solidify my position in this industry. That's me, because when I tell stories, I tell them for social justice reasons."
Emmett, Beauchamp added, had always been "deeply rooted" in his life. "So to be able to be at this point now, after a 29-year effort to get this film made, and to fulfil a promise that I gave to Emmett, to his mother before she passed away, I am riding on cloud nine," he said.
As a parting note, in response to a question about continuing inequality to this day, Beauchamp shared a mantra that Mamie always said to him: "Keith, you must continuously tell Emmett's story until man's consciousness has risen because only then there will be justice for Emmett Till."
As endorsed by Network N in 2020, please find linked an extensive list of charities you can support aimed at Black racial justice within the UK and another list of charities for the USA.
Till is available to watch in UK theatres from January 6, 2023, and on the streaming service Peacock in the US now.