Can you stream Brendan Fraser's new movie The Whale? Brendan Fraser's The Whale role, which he won Best Actor for at the Oscars, is his big comeback.
This new movie centres on Brendan Fraser's Charlie, a man who has struggled with his weight, and who lives alone, disconnected from his family. In the drama movie, Charlie attempts to reconnect with his daughter, played by Stranger Things star Sadie Sink. Our The Whale review described the picture as "painfully beautiful", and Fraser's performance is behind a lot of that emotional heft.
For his role in the Oscars-winning Darren Aronofsky film, former-adventure movie star Fraser has been tipped as one of the frontrunners for the Best Actor award at the upcoming Oscars. So, fans of his (and anyone who loves having their heartbroken) want to know how to watch The Whale, and whether the movie is on streaming services.
How to watch The Whale
The Whale is currently on its theatrical release, meaning that you can catch the movie in cinemas. The Brendan Fraser movie was released in theatres in the US in early December, and hit the big screen in the UK on February 3rd.
After its theatrical release, the new A24 movie (which has already been described as one of the best movies of the year) is now on VOD, and will undoubtedly become available on streaming services at some point in the future too. However, for now, if you want to see The Whale you'll have to rent or purchase the movie on VOD platforms such as Amazon Prime Video, Apple TV+, Vudu, YouTube, or Google Play.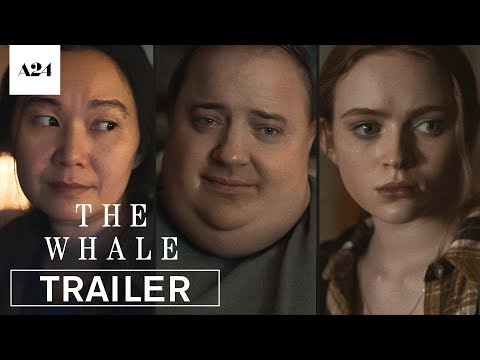 If you loved Brendan Fraser's action movies, check out our guide to the Indiana Jones movies as well as the Indiana Jones 5 release date.