You'd think becoming part of The West Wing would be an easy sell, but not necessarily. Part of the evolution toward prestige television, The West Wing stood out, but the medium still wasn't highly regarded among film stars. Richard Schiff was only really convinced about one of the best TV series ever because of the other talent being included.
Telling the Television Academy about his career, Schiff recalled how he decided to humor an opportunity from NBC on the thriller series, not really believing it would go anywhere. "I go to Warner Bros, and I see Allison Janney," he says. "And I think, 'If they cast her, then these guys know what they're doing', because I didn't know her but I knew her work, I'd seen her on stage in New York, and I went, 'She is a great choice'."
Sure enough, he went into the audition room for the drama series, and there she was. Schiff thought the project might be "great anyway", but Janney was the sign he needed to understand what was happening could be great. "If they picked her, that meant that [Aaron Sorkin and Thomas Schlamme] were special," he adds.
Funnily enough, there was a strange coincidence for Schiff, since one of his co-stars was Bradley Whitford – who went to college with Schiff's brother. "That audition, I kept laughing, because it was Brad," he says, noting that things went OK regardless.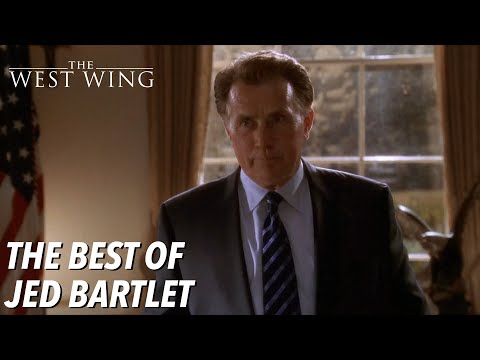 Schiff was moved onto the next stage, and wound up starring in all seven seasons of The West Wing. Alongside The Sopranos, The Wire, and Oz, The West Wing proved what television was capable of in terms of storytelling. Martin Sheen led the show, as fictional US president Josiah Bartlett, during his terms in office. Schiff played Toby Ziegler, communications director to the oval office who pens Josiah's most crucial speeches.
Running from 1999 to 2006, The West Wing has remained celebrated, especially for the depiction of American politics. Much of the narrative is dedicated to the democratic regime compromising with their republican counterparts, all the while examining the machinations of US politics.
You can check it out for yourself on Max (formerly HBO Max) in the US, and Freevee in the UK. We have lists of the best Netflix series, best Disney Plus shows, and best Paramount Plus shows for more small screen choices, and our guides to the Yellowstone season 5 part 2 release date and The Bear season 3 release date will be useful, too.