The Simpsons has been a juggernaut on the small screen for decades as one of the best TV series ever made. The satirical animated series has been around since the 1980s, and has made a huge impact on television as a whole.
So heavy is the cultural footprint of the comedy series that it has frequently been referenced by politicians over the years. In 1990, though, the references were less than positive, with some already wondering will The Simpsons ever end.
In an interview, Barbara Bush – wife of then-president George HW Bush – described The Simpsons as "the dumbest thing [she] had ever seen", which prompted one of the best Simpsons characters to write her a letter in response.
Marge Simpson wrote a letter to the White House, as collected by Letters of Note. In the correspondence, Marge writes that she was "deeply hurt" to hear the comments from the First Lady.
She added: "I try to teach my children Bart, Lisa, and even little Maggie, always to give somebody the benefit of the doubt and not talk badly about them, even if they're rich. It's hard to get them to understand this advice when the very First Lady in the country calls us not only dumb, but 'the dumbest thing' she ever saw.
"Ma'am, if we're the dumbest thing you ever saw, Washington must be a good deal different than what they teach me at the current events group at the church."
The letter concluded with Marge hoping there would be a way out of the controversy. And indeed, there was, as Barbara Bush replied urging Marge to "forgive a loose tongue".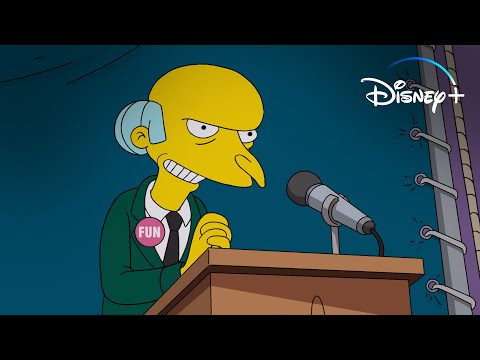 She wrote: "I'm glad you spoke your mind; I foolishly didn't know you had one. I am looking at a picture of you, depicted on a plastic cup, with your blue hair filled with pink birds peeking out all over. Evidently, you and your charming family — Lisa, Homer, Bart and Maggie — are camping out. It is a nice family scene. Clearly you are setting a good example for the rest of the country."
A lesson to politicians everywhere, then. Mess with The Simpsons at your peril.
The Simpsons is available to stream on Disney Plus, and we've got you covered on the best Disney Plus shows or, for more nostalgia, the best '90s TV shows. And if you prefer other streaming services, we have guides to the best Netflix series, the best anime series, and the best Apple TV shows.