How to watch The Old Way? After decades, Nicolas Cage has finally made a Western, and it's exactly what you'd want. He's a gun-toting bandit, Colton Briggs, and he's on a warpath after his wife is killed.
Directed by Brett Donowho, the Old Way is an old-school Western where violence is a way of life. Not too graphic, it's still approachable for most members off the family, just like John Wayne's old thriller movies and such. That doesn't mean there isn't a dark side to the film, and we see Cage in fine form getting to grimace his way toward Mexico.
How do you watch The Old Way, though? Can you stream the new movie, or should you high-tail it down to your local theatre? You have questions, we have answers, no pistols are dawn needed.
How can you watch The Old Way?
The Old Way is only available in theatres in the US from January 6. British fans of Nicolas Cage have to wait until January 13 to check it out, when the 2023 movie will grace cinemas as well.
The good news is The Old Way is getting a wide release, so check out our local cineplex for options. With any luck, you'll soon be right out riding high with Cage himself!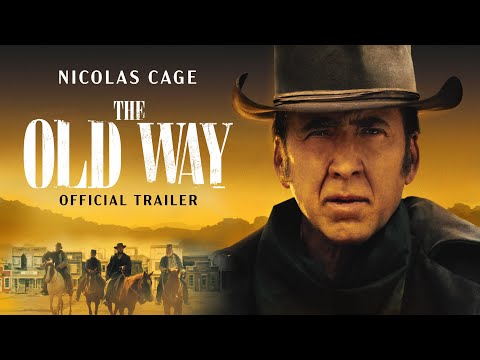 Can you stream The Old Way?
Unfortunately, you can't stream The Old Way on any services. However, on January 13, the Western is going to be available on video-on-demand in both the US and the UK.
You'll be able to rent The Old Way through either Altitude Films in the UK, or Lionsgate in the US, allowing you to enjoy Cage's escapades from your own home. How about that?!
Have a look at our list of the best Clint Eastwood movies and our guide to the Yellowstone timeline if you'd like more yeehaw in your life.