One of the best things about the comedy series The Office was the relationship between Pam (Jenna Fischer) and Jim (John Krasinski). The pair's relationship was basically the cornerstone of the whole TV series, and even though things got rocky for the star-crossed lovers in the final season, it was always clear they were soulmates.
Well, except for that time when the writers nearly had Jim cheat on Pam. Yeah, you read that right. Jim, who'd openly admitted to being in love with Pam since the day he met her, was originally going to kiss Cathy when she tried to seduce him in episode 16 of The Office season 8. Thankfully, Krasinski, who realised what a silly development that would be, stepped in and said no.
The story comes from Krasinski in Welcome to Dunder Mifflin: The Ultimate Oral History of The Office, written by Kevin actor Brian Baumgartner and former executive producer Ben Silverman. Apparently, the show's creator Greg Daniels wanted to explore a new storyline that would push Jim and Pam in a new direction.
"Greg said, 'We need to come up with a good Pam-Jim storyline.' And I said, 'I think we should get borderline separated, and I think we can do it and then come back,'" Krasinski explained [via People]. "He was so on board with that."
Daniels then suggested that Jim cheat on Pam, but Krasinski put his foot down, telling them that he would not shoot the scene. Despite pressure from other executives, Krasinki remained steadfast, believing having Jim cheat would alienate the audience.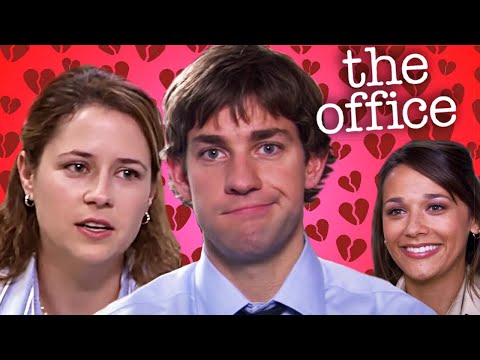 "I remember saying to Greg, 'My feeling is there is a threshold with which you can push our audience. They are so dedicated. We have shown such great respect to them," Krasinski explained. "But there's a moment where if you push them too far, they'll never come back. And I think that if you show Jim cheating, they'll never come back."
Ultimately Krasinski won the argument, and Jim stayed faithful, not that the couple didn't face other difficulties in the seasons ahead. If you love a good laugh, check out our list of the best comedy movies, or if you believe in great love, we have an article on the best romance movies.
Or maybe you're looking for more great TV shows? If that's the case, you need to check out our guides on Severance season 2 and Succession season 2.