Madonna might be known more as a material girl, but in an interview with Jimmy Fallon, she revealed that she was very nearly involved in the mind-twisting science fiction movie The Matrix. Recalling her near-miss with the '90s movie, the musician explained how she was actually offered a role in the film, but ultimately turned it down.
"I turned down the role in The Matrix, can you believe that?" she asked. "I wanted to kill myself." The pop star, who was recently parodied in comedy movie Weird: The Al Yankovic Story, added: "That's like one of the best movies ever made. A teeny-tiny part of me regrets just that one moment in my life."
As it turns out, The Matrix isn't the only film that Madonna fumbled the bag on, as she also revealed that she was meant to star as Catwoman in DC movie Batman Returns. "I regret that I turned down Catwoman, that was pretty fierce," the star admitted.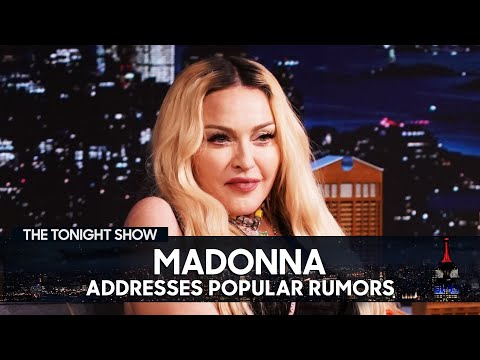 Although she missed out on the Batman movie, it looks like Madonna feels a lot more comfortable behind the camera. She directed romance movies Filth and Wisdom and W.E. in 2008 and 2011, respectively. Madonna was expected to make her return to the director's seat for her very own biopic — but she later shelved the project and decided to go on a world tour instead. Pretty girlboss of her, if you ask me.
If you're into biopics, be sure to check out new movie Oppenheimer when it arrives in cinemas in 2023 — or take a look at our guide for the best movies based on a true story.