Who would have thought that all these years later we would be looking forward to The Lord of the Rings universe expanding even further? As if Toklien's original work wasn't dense enough, and even after the incredible Lord of the Rings movies, we now have the Rings of Power season 2 to look forward to.
Our excitement levels have just shot up a notch, too, as the Rings of Power cast has grown by three ahead of the next chapter of the Amazon Prime Video TV series. Not only does this mean there will be three new Rings of Power characters to meet in the upcoming season of the fantasy series, but the new additions come with some real pedigree, too.
The official Lord of the Rings on Prime Twitter account revealed Ciarán Hinds, Rory Kinnear, and Tanya Moodie would be joining the cast for Rings of Power season 2.
Readers will probably recognise Hinds from his time as Game of Thrones character Mance Rayder, or as the voice of DC villain Steppenwolf in the superhero movie Zack Snyder's Justice League.
Kinnear on the other hand, played 007 ally Bill Tanner in the Daniel Craig James Bond movies. More recently, he performed as multiple characters in the 2022 movie Men. You can read our interview with Rory Kinnear if you want to get to know him a bit better.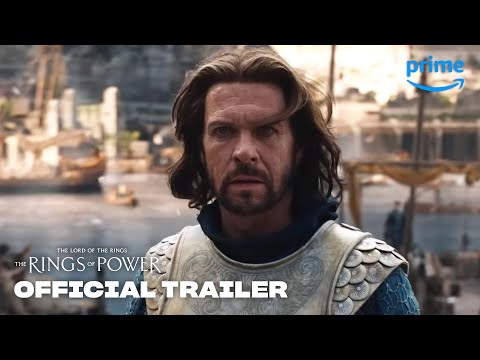 And finally, Moodie has travelled to a galaxy far, far away, so we're sure she's well-equipped to handle the likes of Sauron and the battle for the One Ring. The actor played Star Wars character General Parnadee in the Star Wars movie The Rise of Skywalker.
Despite these casting announcements, it is still unknown what characters the actors will be playing in Rings of Power season 2. Until we know more, why not learn about the Wizards and the Istari, or get to know Galadriel better? Alternatively, look ahead to new movies on the way, or explore our War of Rohirrim release date guide.