Kate Winslet was Peter Jackson's first choice to play Lord of the Rings character Eowyn, however Winslet turned the role down. The Lord of the Rings movies are now two decades old, but their influence and popularity remains as strong as ever.
Based on the seminal novels by JRR Tolkien, the fantasy movies set in Middle-earth follow the journey of the fellowship as they seek to destroy the One Ring, and end the threat posed by Sauron once and for all. Along the way, the group splinters and they meet a number of fascinating and memorable characters.
One of those characters, introduced in The Two Towers, is Theoden's niece Eowyn. Eowyn is a shield-maiden of Rohan who cares for her ill uncle, and who assists in the defence of Rohan against the assault by Saruman. She also rides with the Rohirrim to the aid of Gondor in the battle of Pelennor fields, and is the person who kills Sauron's chief-lieutenant, the Witch-King of Angmar.
Eowyn is one of the most popular Lord of the Rings characters in the franchise, and was eventually played by Miranda Otto who will be reprising her role in the new Lord of the Rings movie War of the Rohirrim, which is an anime movie.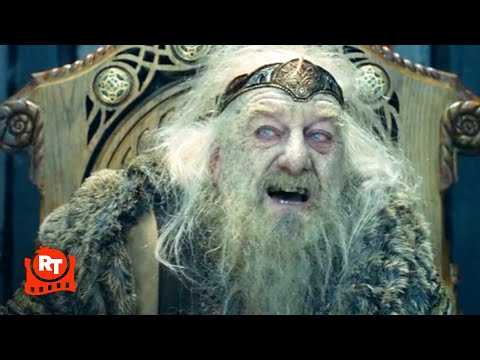 However, before Otto came onboard Peter Jackson first offered the role to Kate Winslet. The two had worked together previously on the movie Heavenly Creatures, and Jackson was eager to work with her again believing that the character would be perfect as Winslet's next move.
However, it didn't materialise. In an email from Winslet's agent to the president of New Line Cinema (via Far Out Magazine), it was revealed that she declined to take the role "due to the length of time it takes." Winslet's reason for rejection references the commitment that was required to work on the fantasy movies, which were filmed back to back over numerous years.
While she turned down the role for a perfectly reasonable explanation, Winslet still went on to work on some mammoth projects, not least James Cameron's epic Titanic – and more recently Avatar 2. Still, we think she would have been a pretty cool Eowyn, though Otto did a perfect job too.
For more on Lord of the Rings, check out our guide to Rings of Power season 2 and the Lord of the Rings cast, and the Rings of Power cast. Or take a look at our character explainers on Galadriel, Elrond, Celebrimbor, Helm Hammerhand, and Durin.