The Lord of the Rings movies follow plenty of memorable characters. Aside from the fellowship itself, the fantasy movie series also contains the likes of some of the best movie villains ever, and many incredible supporting characters helmed by some of the best actors of all time.
But although Legolas, the golden-haired Elf of everyone's dreams, might just be one of our favorite Lord of the Rings characters, fans have come to think that the franchise's protagonist, Frodo, doesn't even know his name.
The theory was born because fans have noticed that Frodo doesn't say Legolas' name once throughout The Lord of the Rings movies.
This is most obvious in one particular scene that takes place during The Lord of the Rings: The Return of the King. After Frodo returns to Rivendell for a bit of rest and relaxation, he's greeted by his fellow hobbits and the rest of the fellowship as they enter the room one by one.
As they come in, Frodo excitedly greets them each by name, except for one. Care to guess who?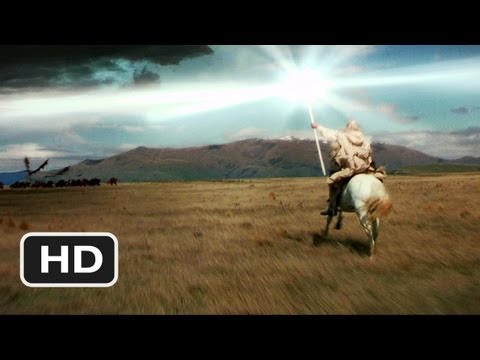 That's right — when Legolas comes into the chamber, Frodo doesn't do much other than stare at the Elf with an off-putting smile. It's more the expression you'd pull if you saw someone whose name you couldn't remember in the supermarket, rather than being reunited with someone who you traversed across Middle-earth with.
Of course, this is only a theory for the big screen, since the Lord of the Rings book hinges on Frodo's point-of-view and mentions Legolas' name many times, meaning he would definitely know it. (Or he's just really good at guessing.)
For more fantasy lands and characters whose names you'll definitely need help remembering, check out everything we know about the House of the Dragon season 2 release date and the Rings of Power season 2 release date. Don't miss any of the new movies coming out this year, either.