Lord of the Rings star Bernard Hill, who played a major role in the cast of Peter Jackson's trilogy as King Theoden of Rohan, holds an unbreakable Oscar record thanks to Lord of the Rings Return of the King, and Titanic: two of the best movies ever made.
In addition to his role in the Lord of the Rings cast as the King of Rohan, introduced memorably in The Two Towers while under the evil influence of Saruman, Hill starred as another leader in Titanic: Captain Edward J. Smith. The two are very different characters, with one protecting his people from danger, and the other being the cause of disaster.
Hill's roles in The Return of the King (in which his Lord of the Rings character gets his best moments, leading the charge in the Battle of the Pelennor Fields) and Titanic have made him the holder of a genuinely astonishing Oscars record, and one that isn't going to be beaten any time soon.
Ben-Hur, The Return of the King, and Titanic are the only three movies to ever win 11 Oscars, and Hill is the only actor to star in two of them. It's an astonishing achievement, cementing Hill as something of an Oscars legend despite never having won one – or having been nominated – himself. Not bad.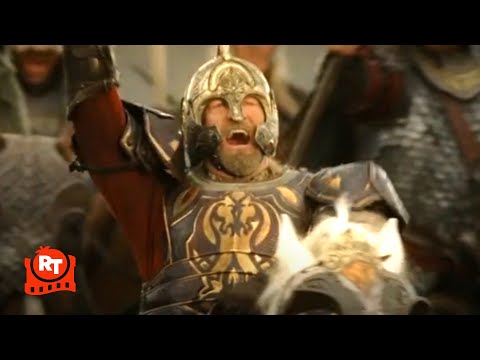 Next time you do a marathon of the Lord of the Rings movies in order, you may well have a newfound appreciation for Hill.
Among fans of Tolkien's writing, and the best fantasy movies based on his work, King Theoden is a beloved character. Overcoming Saruman's corruption, he mounts a heroic defense at Helm's Deep, before leading the Rohirrim to Gondor's aid as Minas Tirith is under siege. The character is full of depth from a life of loss, something which Hill successfully manages to bring to the screen.
Theoden is killed by The Witch-King, before Eowyn destroys Sauron's chief lieutenant in a genuinely iconic moment.
The history and lore of Rohan is set to become the focus of a new Lord of the Rings movie titled The War of the Rohirrim. This will explore the legendary King Helm Hammerhand, following Rohan's war against the fierce Dunlendings. For more on that, you can check our out guide to the War of the Rohirrim release date.
Or, see what's going on with the Rings of Power season 2 release date if you want more from Galadriel and Elrond. You can also check out our thoughts on the three Tolkien stories which could be turned into Lord of the Rings movies, before seeing our comprehensive guide to the new movies coming in 2023.