If you're reading this, then the chances are that you're already watching The Last of Us. If that's the case, then you don't need me to tell you how excellent this TV series has been, and chances are you're already planning on setting aside some time to watch episode 3.
If, though, you've not given The Last of Us a go yet – maybe because you don't like horror series or you're terrified of mushrooms – then, first of all, hi! I must say I'm shocked you clicked this article, and secondly, do yourself a favour and watch The Last of Us episode 3.
Now I know episode 3 sounds like a silly place to jump on to a new show, but this is easily the best episode in the whole series, and we'd know because we've seen it all. Don't worry. We're not going to spoil anything for you; that would be very cruel, and this isn't going to be a full review. It's just a short public service announcement for those who've not tuned into Ellie's (Bella Ramsey) and Joel's (Pedro Pascal) adventures.
So what makes The Last of Us episode 3 so good? Well, there are many things: the writing's sharp, the characterisation strong, and the directing beautiful. Still, those aren't really what make episode 3 so great (although they certainly play their part).
No, The Last of Us episode 3 works so well for two core reasons. The first reason is an odd one: this episode isn't really about Joel and Ellie. Instead, it focuses on two new The Last of Us characters (who fans of the videogame will definitely know) and tells a story that's removed from the show's main plot.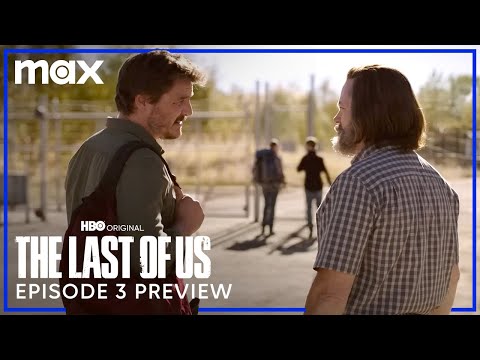 This makes it a pretty good jumping-on point for new viewers, who may be worried about joining The Last of Us a little late in the game. I think you'll be pleasantly surprised by how accessible this episode is, and it does a great showing of how the world fell apart as the cordyceps infection began to spread.
The second reason that episode 3 works so well is because it's here that the show really starts to expand on the canon of the videogame. Sure there have been a few changes here and there (Tess's death stands out as the most obvious one), but this episode takes things further.
We're not going to get into the specifics, but it's really nice that writers Craig Mazin and Neil Druckmann didn't feel too precious about sticking to the letter of the videogame's story. After all, they were adapting a videogame to television, and the two mediums aren't the same. You need to make changes here and there because what works for one won't necessarily work for the other.
You'll be able to read our full The Last of Us episode 3 review later today, but we just wanted to let you know before it aired that you should check it out. Seriously you won't be disappointed. Oh, and do yourself a favour, don't look up any spoilers until you've seen the episode.