The Godfather and The Godfather Part 2 are among the best movies of all time (we'll politely gloss over the third). Al Pacino and Robert De Niro are significant contributors, but things could've been quite different if the latter got the character he originally auditioned for.
In an interview with GQ, De Niro revealed he started reading for Michael, the part that eventually went to Pacino. "I could have been reading for Michael, or I was reading for Sonny," De Niro reveals. "Because I knew that Francis wanted Al for Michael. But the word was out also that he wanted Jimmy Caan for Sonny."
Caan did indeed end up playing Sonny in the thriller movies, and Pacino got Michael. De Niro played Vito Corleone, Michael's father, in the sequel, a drama movie that's often considered in higher esteem than the first. The casting process was tough on director Francis Ford Coppola.
"Francis wanted Al. But every actor knew about it, and I think the studio was forcing him to look [elsewhere], from what I understood of it," De Niro remembers. "And I never confirmed this with Francis, but they were putting pressure on him to use somebody other than Al."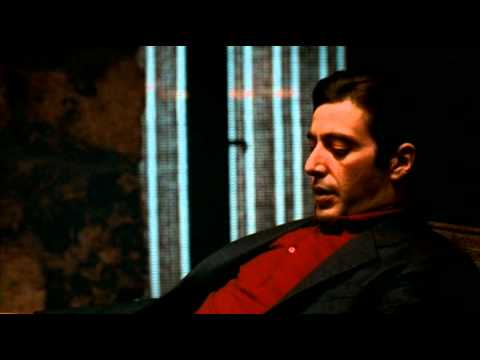 Alas, history has vindicated Coppola on this one, hasn't it? The Godfather trilogy, which covers the rise of the Corleone crime family, cemented Pacino and De Niro as Hollywood legends, the kind of films they could've coasted the rest of their careers on. Thankfully, they didn't, producing classics like Heat, one of the best action movies ever made, to pick one of many.
Keep an eye on our new movies guide to see what stars are coming up, and we have a best comedy movies list if you'd prefer something lighter.