Sometimes movie magic takes time – be that with special effects or due to some long waits in hair and makeup. And, while audiences may love seeing their favourite actors undergoing a physical transformation, the same can't be said for the stars themselves. This was the case for Taron Egerton during his new movie Tetris.
In the drama movie, Egerton plays the role of Henk Rogers – a videogame designer who made Tetris become the global phenomenon that it is today. The film sees Egerton take on the biographical story with full force, as he even pops on a hilarious fake moustache to complete his overall look. However, while many fans praise the fake facial hair, Egerton wasn't the biggest fan of it, and even went so far as to vow that he "will never do it again."
During an interview on Good Morning America, the actor explained his feelings and revealed how the moustache was ultimately so uncomfortable that it turned him off imitation facial hair for good.
"I didn't love [the moustache]. I didn't love it. I think, were it real, I may have loved it. But it was a bit of movie magic," Egerton said.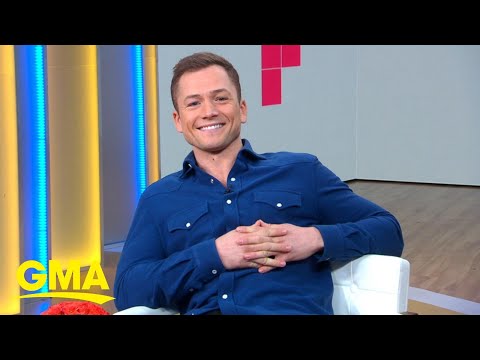 "And my word, that thing was so uncomfortable. I wore one because the moustache God gave me is, you know, a little lacking…It was absolutely horrendous. I will never do it ever again, it doesn't matter how much you pay me. Don't let me wear a fake moustache again."
Despite all of his moustache trauma, Tetris has been receiving a well of positive reviews, currently holding 81% on Rotten Tomatoes. Our own Tetris review, similarly praises Egerton: "Taron Egerton gives an enthusiastic performance as the distinctly unlovable protagonist Henk Rogers.
So at least the facial hair wasn't too cumbersome for Egerton at the end of the day. Tetris is available now on the streaming service Apple TV Plus and you can check our interview with Tetris movie director Jon S. Baird. For more flicks, here is our list of the best movies of all time, and the best video game movies that you can watch right now.