While Arnold Schwarzenegger has now become the face of the iconic Terminator movies, true fans may know that he wasn't the star that James Cameron originally envisioned for the role of the deadly cyborg. While writing the script for the '80s movie The Terminator, Cameron pictured Lance Henriksen as the movie villain, and now thanks to filmmaker Peter Murphy, we know what Henriksen's Terminator would've looked like.
Taking to Instagram, Murphy shared a picture of a sculpture of Henriksen as the Terminator. In the image, we see the actor holding a gun and wearing a black leather jacket, just like Schwarzenegger in the science fiction movies. Half of his face is stripped back, though, exposing a metal skeleton. Murphy accompanied the picture with an explanation of his project.
"I had always liked [James Cameron] 's original envisioning of [Lance Henriksen] playing the Terminator. I figured it was unlikely for me to ever actually see that happen, so I took a stab at sculpting this bust," he captioned the post.
"I started by sculpting Lance Henriksen, made a mold, cast a copy out of silicone, cut half of it off and sculpted the T-800 style endoskull as accurately to the first film as possible – while modifying the proportions to fit into my sculpture of Lance Henriksen. "
The post gives more detail on the material Murphy used, and methods for crafting the sculpture – such as how he used his brother-in-law's had as a cast. Either way, it looks pretty cool, and presents a similar look to Schwarzenegger's original, but with a slim actor as opposed to the bodybuilder frame of Schwarzenegger.
Although it is cool to see what a Henriksen Terminator would have looked like, ultimately, we are glad that Schwarzenegger was cast in the James Cameron movie. The Terminator is one of the most recognisable and quoted films ever to hit the big screen, and part of that is down to Schwarzenegger's performance as the assassin robot.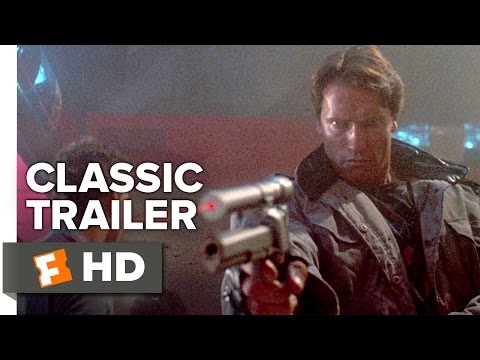 Henriksen and Cameron would later work together on the 1986 action movie Aliens where the former played the role of Bishop. So, everything truly worked out for the best.
Henriksen also has several new movies that he is currently working on, such as the thriller movie Awaken, and the drama movie On Fire.