After a lot of waiting, Ted Lasso season 3 has finally arrived, and it turns out the old adage is true you can't rush a good thing. Yes, we're delighted to report that Ted Lasso season 3 (or at least the four episodes we've seen so far) capture the familiar magic of seasons 1 and 2. However, it begins on an admittedly more melancholy note than previous seasons.
There's a sense, somehow — perhaps because we know this may be the final season of Coach Lasso's (Jason Sudeikis) adventures — of finality to the whole thing, and it's definitely darker than what's come before. Yet as sad as it will be to say goodbye to the Richmond team, and no matter what the TV series may throw at the squad Ted Lasso still has that familiar good humour and optimistic spirit that things will get better if you just believe.
And honestly, I do believe that Ted Lasso season 3 has the potential to be the best season of the Apple TV show yet. A lot of that comes down to the frankly phenomenal writing. We've known for a while now that the Ted Lasso writers know a thing or two (heck, maybe even three) about crafting a charming and funny comedy series, but let's be frank, expectations were high going into season 3.
Need I remind you, dear reader, how they ended Ted Lasso season 2? Do you remember what Nate Shelly (Nick Mohammed) did? Because I do, and when I sat down to watch season 3, I knew exactly what I thought I wanted to happen. I wanted 12 episodes of 'Nate the not so Great' being proven wrong, and Ted's methods vindicated.
But that's not the way life works, and it's not the way the show Ted Lasso has ever operated. To paraphrase the trailer song, "you don't always get what you want, but sometimes you get what you need."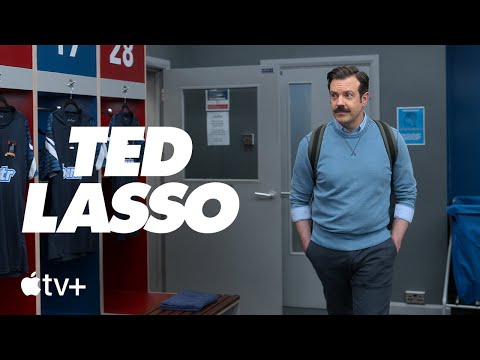 As such, the story of season 3 is more complicated than a John Wick-style quest for revenge. It's a messy and complicated tale that, like real life, doesn't have heroes and bad guys (except maybe Rupert). There are just people. People trying to live their lives, and sure, sometimes they get things wrong and stumble a little, but don't we all?
Basically, I'm saying that so far, the story of Ted Lasso season 3 has practised what Ted preaches. It's sympathetic and understanding to its characters and not just towards the villains you think you hate, but to the heroes you think you love as well.
Now I'm loathe to write that tired old cliché that Ted Lasso season 3 'subverts expectations' because really it doesn't. The show and its writers have always been very clear about what type of series Ted Lasso is. We just didn't always believe them when they told us.
But we should have known what this show was about from every word Ted spoke across the first two seasons. Ted Lasso is about the triumph of optimism and curiosity over cynicism and disinterest. That means it doesn't always matter about winning. It's about helping people be the best versions of themselves on and off the field.
That's not to say that the show doesn't go out of its way to address the problems with constant optimism. We saw in season 2 how that attitude had damaged Ted, and it's delightful to see that's a throughline in season 3, Ted's not 'fixed'. His anxiety didn't go away when he started making jokes about it at a press conference.
No, Ted works on his problems, and Sudeikis does an incredible job bringing pathos to the pun-loving and ever-effervescent Ted. We saw this side of the character in season 2, of course, but this is a far more introspective season than the previous one, with Ted spending a fair amount of time alone, with Sudeikis having to communicate the character's thought process through nothing but facial expression and a moodily placed tumbler of whiskey.
The supporting cast is, of course, as radiant as ever, although we've not seen enough yet to know precisely where things are going for them for me to feel comfortable calling out anyone for praise… OK, well, maybe one or two.
Phil Dunster continues to bring more layers to Jamie Tartt, whose transformation from self-absorbed striker to caring team player continues, Brett Goldstein could scare a grizzly bear with that growl, and Juno Temple is just a delight. It's great to see Keeley spreading her wings now she's no longer tied to Richmond as she was before.
I wish I could say more about Mohammed in this, I really do, but I don't want to risk spoiling anything for anyone. Needless to say, he's got a big job ahead of him this season (both on the show and in the fictional Premier League), and from what I've seen so far, he's going to do a fantastic job.
It's Hannah Waddingham, though, who I've decided to heap lavish praise upon. The Rebecca character really came into her own in season 2, finding love with Sam even if it didn't work out, and it felt like she'd completely shed the cold shell of her season 1 villain characterisation. Season 3, however, sort of serves to remind us that progress isn't always permanent. It takes work.
In the first few episodes, we see Rebecca struggle with her old hatred of Rupert (Anthony Head), which sometimes threatens to consume her. I want to praise Waddingham's performance in these moments. It's truly brilliant. She always looks slightly pained when she's near Head, as though physical proximity to Rupert's stupid face causes her physical pain. There's a moment or two, especially in the first episode, where you can see how aware she is of how being near him or reminded of him causes her to revert back to the petty person she was and had left behind.
Right, we've got the self-serious reflection out of the way now. Thanks for indulging me, but let's be real here. If you're reading this, chances are you want to know one thing; 'Is Ted Lasso season 3 funny?' Unsurprisingly the answer is yes. The show's as endearing as it ever was, full of great one-liners, wicked insults, and moments of really out-there surrealism (Coach Beard fans know what I'm talking about).
I should say, as well, as a non-football fan, Ted Lasso deserves some praise for making me care about a fictional team playing fictional games against what I am reliably informed are real Premier League Clubs (I'm still not convinced Wolverhampton Wanderers are, though, sorry Wolves fans).
There were times while watching when I genuinely got caught up in the moment and forgot I was watching a scripted comedy and started to care about the result. It's probably the closest I'll ever come to caring about a real football game. So well done, Ted Lasso crew. You made me like a sport, I guess.
There's not much I can write, having seen so few episodes, so we'll wrap things up now, but ultimately Ted Lasso season 3 is off to a great start, and I can't wait to see where it goes next. If it sticks the landing, and I've no doubt it will, it'll probably go down as one of my favourite shows of all time. So prove me right, Ted Lasso. I believe in you.
If you love Ted Lasso, then check out our lists of the best sports movies and the best comedy movies. We've also got a guide to the Welcome to Wrexham season 2 release date that you'll probably enjoy.
Ted Lasso season 3 review
Funny, complicated, and clever Ted Lasso season 3 doesn't always give you what you want, but it definitely gives you what you need.