It seems strange to imagine that there might be Sylvester Stallone newbies out there, but not everyone is familiar with every twist and turn of the action legend's impressive filmography. The man has more than 70 acting credits, which means anyone discovering his work for the first time has a lot of different options for where to start.
One of those options, of course, is one of the signature Sylvester Stallone movies: Rocky. It's right up there with the best sports movies of all time and certainly stands among the best movies of Stallone's career. It helped to define his underdog spirit and unique physical charisma on the big screen. So that's the obvious place to start, right? Well, the man himself has a different idea.
In an interview looking back on his career, Stallone instead suggested that he'd tell someone to dive in with a very different movie to Rocky in the shape of 1982's First Blood – the introduction of Vietnam veteran John Rambo.
"Even though you'd say Rocky, I think First Blood," said Stallone to Collider. "That'd be an introduction, because you cover a lot of bases in that one."
Rambo, of course, would go on to join Rocky as the twin franchise pillars of Stallone's career and his best action movies. There have now been six Rocky movies, plus Stallone's appearances in two Creed spin-offs, while the Rambo series now runs to five movies.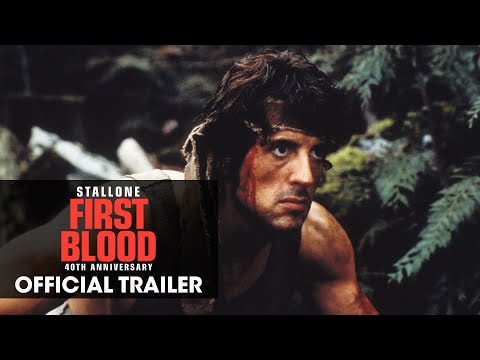 First Blood, though, stands alone and it's actually quite easy to see why Stallone wants people to start there when exploring his work. Though the Rambo movies eventually became festivals of bloodshed – the terrible recent one involved him wiggling a guy's collarbone out of his chest – they started small and thoughtful.
Penned by Stallone based on a '70s novel, the story shows Rambo as a traumatized war veteran who finds himself relying on his survival skills to avoid the clutches of revenge-driven and abusive cops. He only kills one person in the movie, and even that's an accident.
Much like Rocky, First Blood shows Stallone's ability to play the underdog. It tells its complex story within the confines of a taut, 90-minute thriller and gives Stallone plenty of room to display his physical credentials. Sly has won us around here. First Blood is the perfect crash course in all things Stallone.
For more of one of our great action stars, find out how Sylvester Stallone used Rambo to get out of a speeding ticket and learn why Stallone thought Rambo could end his career. Or to see what we thought of his latest shoot-em-up, read our Expendables 4 review.
If you've had enough Stallone, then explore some of the most exciting new movies for action lovers including the Fast and Furious 11 release date, Deadpool 3, and the Mission Impossible 8 release date.