Sylvester Stallone has been in many of the best action movies ever made, and First Blood certainly stands among his best '80s movies. Whatever Rambo became in later movies, his original outing was stripped-back, intense, and completely thrilling.
The movie based on a book by David Morrell casts Stallone as Vietnam War veteran John Rambo, who finds himself fleeing from police using his survival skills outside a small Washington town. Contrary to the later Rambo movies, there are fewer machine guns, fewer severed limbs, and very little carnage of any kind.
Looking back on the thriller movie, it seems like a no-brainer. But Stallone admitted in an interview with Entertainment Weekly that he had real concerns about how the movie and the character would be received.
He said: "I thought it was going to be the end of my career. The book was interesting, but I thought he was such a psychopath, it would never fly. Every day I worried. When we saw the first cut it was devastatingly bad. My agent said: 'Maybe we can buy it back'."
Ouch. That's a pretty damning way to look at the ambitious adventure movie you just made. But Stallone was riding high in Hollywood on the success of the Rocky movies by then, so the stakes were massive around a potential high-profile failure.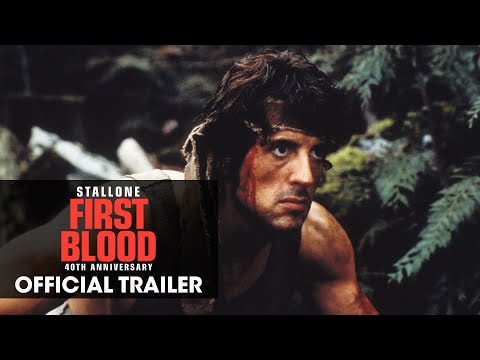 Fortunately, Stallone and director Ted Kotcheff dusted themselves off and knocked the movie into shape. "We cut it to about 90 minutes, and the result was, I think, one of the better vehicles I've ever been in," said the star.
Audiences agreed and the result was a box office hit to the tune of $125m and multiple sequels, of what we can charitably call varying quality. Or less charitably, some of them are among the worst movies ever made. At least we still have First Blood.
For more action-packed cinema, take a look at our John Wick 4 review. We've also got you covered on the new movies coming your way in 2023, including high-octane thrills in the Fast and Furious 10 release date, The Meg 2 release date, and The Equalizer 3 release date.